Plants vs Zombies 2 coming in July: details still a mystery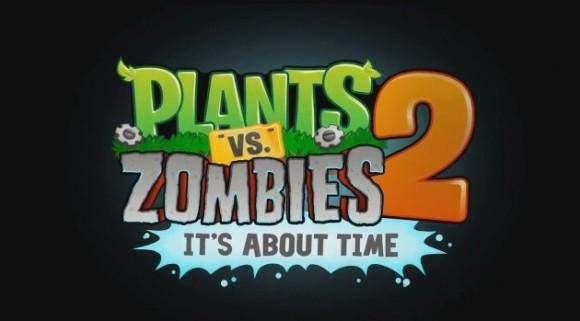 If you've been waiting impatiently for the Plants vs. Zombies sequel, the wait is almost over. Electronic Arts-owned PopCap Games has announced that Plants vs. Zombies 2 will be releasing sometime in July, and the game studio has released a trailer to celebrate the announcement, but don't get your hopes up, as it doesn't reveal any gameplay.
It seems that the official title of the game is "Plants vs. Zombies 2: It's About Time," playing off of the fact that many gamers have been waiting for a sequel for what seems like forever, although it seems odd that they're subtitling the game after the impatience of gamers, rather than address what the game is about, but it's possible that it could just be a working title.
The trailer above is essentially just a supercut of various fans and internet celebrities asking when a Plants vs. Zombies sequel will release, including Francis and Microsoft's Major Nelson (Xbox Live chief Larry Hyrb). Then at the end of the trailer, we get a look at the logo art, as well as the release date for the upcoming game.
PopCap has not released any footage from the game, or have they announced what platforms the game will release on. Initially, the first Plants vs. Zombies title was only available for mobile devices, but the game studio quickly released versions for consoles and PC. We would expect the same thing to happen for the sequel.