Plantronics RIG Headset Offers A Wired Mixer For Gaming And Mobile Blend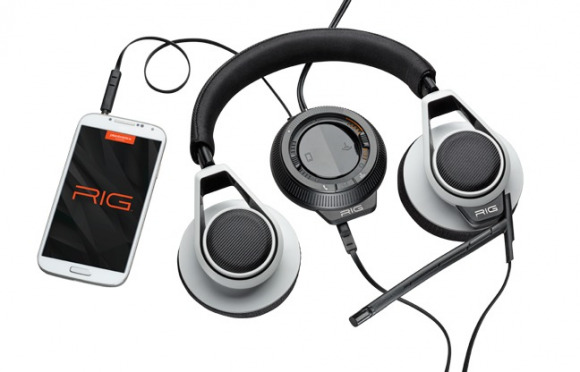 Plantronics has unveiled its new RIG line of products, the first of which – the RIG headset – allows gamers to stay connected to their smartphone while playing, offering a wired mixer and the ability to toggle without issue between a video game console and "the real world." The headset is slated for launch sometime later this fall, though a specific date hasn't yet been provided, with the price set at $129 USD/EUR.
The Plantronics RIG headset includes 40mm speaker drivers, offering audio quality that the company says is often found only in "professional-grade products." The mixer is wired and allows users to toggle between a video game console and tablet or smartphone by hitting the paddle – one can receive a call, for example, without having to pause the game they're on and without having to remove the headset.
There are both boom and inline mics, with the boom microphone being a noise-cancelling bit that can be swapped for the less obvious inline microphone. The inline mic includes controls for muting and calls. Three EQ profiles are available: Pure, Intensify, and Seismic, with users being able to experience "epic bass." Finally, compatibility includes Xbox 360, PlayStation 3, PC and Mac, and mobile devices.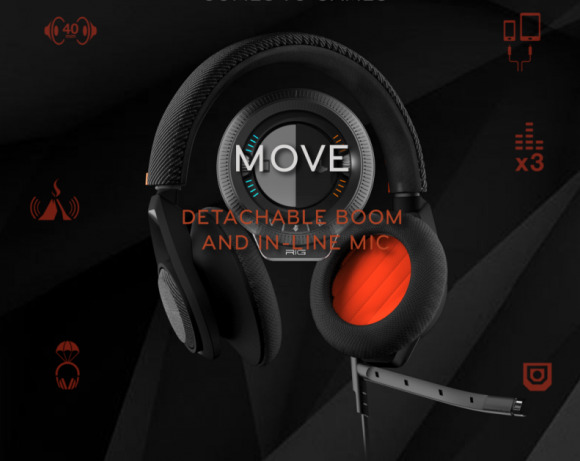 As far as design goes, Plantronics says they used a street-style industrial design that aims to be as stylish on the street (or anywhere outside the gaming setup) as it does plugged into the console. The ear cushions and headband are designed for long-duration gaming without discomfort on the head or the ears.
Plantronics' head of gaming Chuck Frizelle said: "The RIG headset marks the start of the next generation of gaming audio solutions, crafted for demanding gamers and their dynamic lifestyle. Building on our expertise in acoustics, industrial design, and communications, RIG delivers unique benefits for gamers. RIG immerses gamers in their virtual world while keeping them seamlessly connected to the real one."
SOURCE: BusinessWire, Plantronics