Plantronics Discovery 925 Bluetooth Headset - For The Fashion Conscious Talkers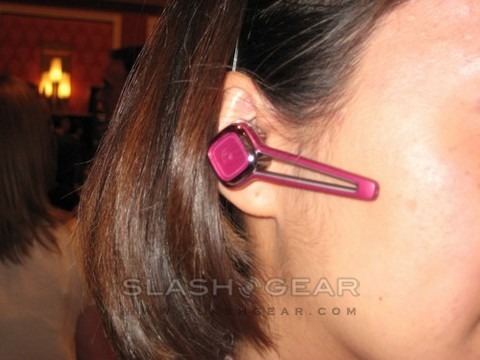 News Flash! Plantronics Discovery 925 Bluetooth headset: Video Review – PHONE Magazine
Featuring Plantronics' AudioIQ technology for clear calls, their VFrame structure, and an overall design more reminiscent of a piece of jewelry than that of a Bluetooth headset, this thing looks amazing. Even better yet, the little case that comes with it, isn't just a case.
The case also charges the headset while its in your pocket, briefcase, or bag. There are three color choices that open up the headset to both men and women, there is Onyx Black, Alchemy Gold, and Cerise Pink, each with glass beads and a fire-blasted enamel-like finish.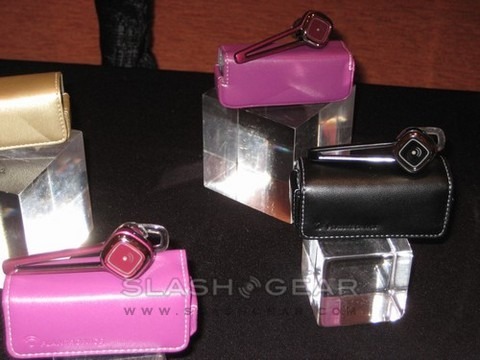 The headset will give you 5 hours of talk time, and I'm sure that standby time is probably around 200 hours or something like that, meanwhile the case provides a long enough charge for another 5 hours of talk time, so with the combo you should be set for a full days worth of talking. They are calling it a "tech-cessory" due to its high technical functionality, extremely clear call quality, yet fashionable appearance, it will be available sometime this month fro $149.99.
[via Plantronics]