Plantronics BackBeat GO 600 Headphones Have A Bass Boost Button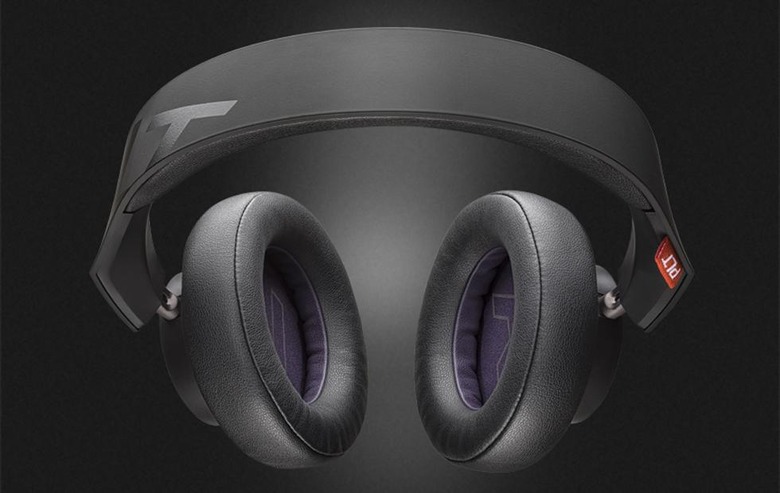 Plantronics has unveiled the BackBeat GO 600 Series, a new lineup of over-the-ear headphones that come with two equalization modes: "Balanced" and "Bass Boost." The modes are designed to appeal to each user's listening preference — those who like even audio and those who prefer to heavily emphasize the bass. The model is wireless with a 33ft range and great battery life for ultra-long listening sessions.
The BackBeat GO 600 Series has a high-end look with an almost minimalist style; there are no flashy colors or cheap gimmicks, leaving instead a clean, cushioned appearance. The model offers dual equalization modes, as mentioned, alongside Bluetooth audio, a 33ft range, 18 hours of battery life per charge, and a physical button for switching modes.
Plantronics used hinged ear cups for the BackBeat GO 600 Series, enabling the user to fold the unit into a more compact size for portability. As is common on wireless headphones like these, the model also has a physical connection point for using an audio cable. That's useful in situations where Bluetooth isn't ideal, as well as times when the battery runs low without any convenient way to recharge.
The company packed a "wideband-enabled" microphone into this Series; it supports voice calls, of course, as well as assistants like Google Assistant and Apple's Siri. Users can adjust audio volume, as well as skip tracks and play/pause, using dedicated controls located on an ear cup.
Those ear cups are made using memory foam cushions for prolonged comfort; the overall design is said to be lightweight, as well. Plantronics is offering the BackBeat GO 600 now for $99.99 USD in four color options: Khaki, Black, Navy, and Grey.
SOURCE: Global Newswire