Plant-based diets cut pain and inflammation of rheumatoid arthritis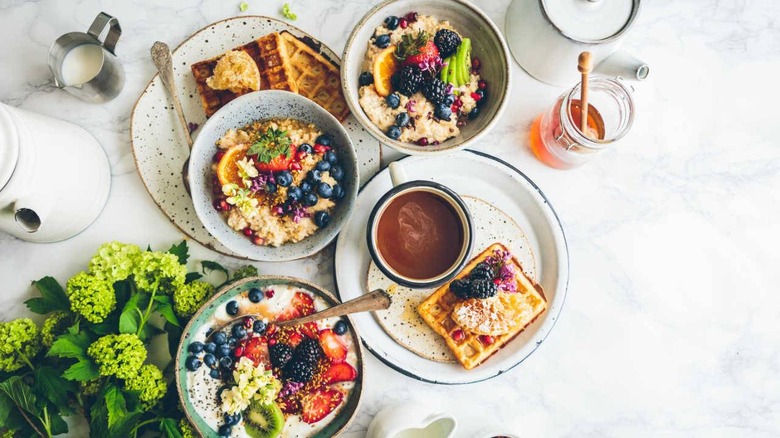 Rheumatoid arthritis is a painful autoimmune disease that causes joints to become chronically inflamed. The condition is considered common, impacting thousands of people every year across the United States. Past studies have implicated dairy and other animal products as fueling the condition; a newly published review looks at that research, finding that plant-based diets may be a good choice for sufferers.
READ: Plant-based diet successfully sends Crohn's disease into remission
Though autoimmune diseases are more complex than simply changing one's diet, it's well known that certain conditions may flare up or start to improve with certain diet modifications.
A study out of the University of Central Florida last year found that a bacteria present in milk and beef may trigger the development of rheumatoid arthritis in people who are already genetically susceptible to the condition, for example.
The Physicians Committee for Responsible Medicine recently published a new review in the journal Frontiers in Nutrition that found multiple possible benefits plant-based diets offer individuals suffering from this autoimmune disease, including reduced inflammation, pain, swelling, lower BMI, and healthier gut bacteria.
The review looked at multiple studies, including a randomized clinical trial involving people who had moderate to severe rheumatoid arthritis and who ate a low-fat vegan diet, a study that looked at RA inflammation in relation to a two-month plant-based diet, as well as ones involving bodyweight and gut bacteria.
The latest study's co-author Hana Kahleova, MD, PhD, explained:
A plant-based diet comprised of fruits, vegetables, grains, and legumes may be tremendously helpful for those with rheumatoid arthritis. This study offers hope that with a simple menu change, joint pain, swelling, and other painful symptoms may improve or even disappear.