PlanetSolar Reveals World's Largest Solar-Powered Ship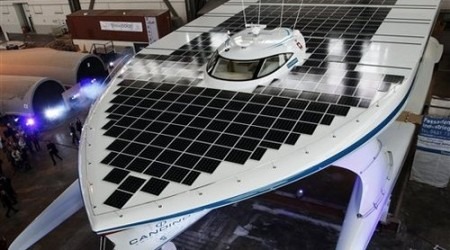 The PlanetSolar has over 5,000 square feet of solar paneling, took over a year to build (13 months), and measures 100 feet long by 50 feet wide, standing almost 25 feet high.  It's designed to accomadate 50 passengers, and to reach a top speed of 15 knots, or for those less nautically inclined, roughly 17 miles per hour.  That also makes it the fastest solar boat ever.
The ship will visit major cities, including London, Paris, New York, and San Francisco, during its 25,000 mile voyage.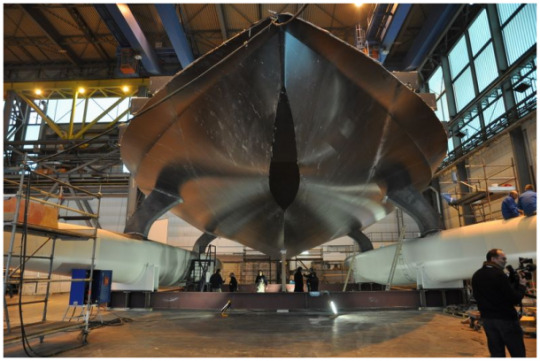 [PlanetSolar via CNet]