Planetside 2 online shooter launches June 23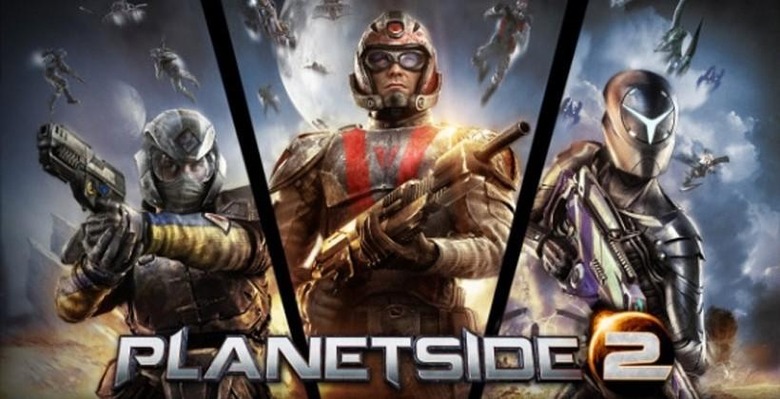 Sony had a decent online shooter back in the day called Planetside. This game first landed back when there weren't many massive online shooters for PC gamers to choose from. If you were a fan of that game Sony has announced that Planetside 2 will be coming to the PS4 on June 23 in Europe and North America. The original Planetside game was for the PC.
The free to play Planetside 2 shooter landed for PC gamers several years back and didn't really set the world on fire. This time out Planetside 2 will arrive on the PS4 as a free to play title and will likely lure many gamers looking for something new to check it out.
Sony has been testing a beta version of the game on the PS4 since early this year. Gameplay has players fighting in large environments with aerial and vehicular combat alongside traditional shooter gameplay. The big deal in this game is the massive environments.
Sony says that battles in the game are on a planetary scale with targeted missions against enemy Empires. Sony set a Guinness World Record for the most players online in a single FPS battle with 1158 players duking it out in a Planetside 2 match. No PlayStation Plus membership is required to play the game.
SOURCE: Newseveryday