Planetary Resources asteroid mining made a reality inside 24 months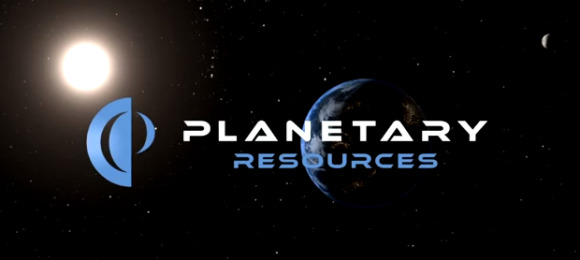 This week the folks at Planetary Resources have revealed their initiative which will have them mining near-Earth asteroids for raw materials of all kinds. This project will have their teams heading to space to tap into the high concentration of precious materials found inside asteroids floating near our Earth on a daily basis to help sustain our planet and its ever-expanding population. This project officially includes a vast array of big names in software, hardware, and even film as it takes off for real extremely soon!
The big list of contributors here brings on "a new paradigm of space" for the future, these contributors noting that they've got a "Silicon Valley of Space" on their hands here with a "near infinite" amount of resources available to them in near-Earth asteroids. Have a peek at the full list of contributors to this project after the demonstration video here and get pumped up about it all. We're" expanding our reach beyond Earth into the solar system" – that's the aim here!
"The company was founded by space visionary Peter H. Diamandis, M.D. and leading commercial space entrepreneur Eric Anderson, and is supported by an impressive investor and advisor group, including Google's Larry Page & Eric Schmidt, Ph.D.; film maker & explorer James Cameron; Chairman of Intentional Software Corporation and Microsoft's former Chief Software Architect Charles Simonyi, Ph.D.; Founder of Sherpalo and Google Board of Directors founding member K. Ram Shriram; and Chairman of Hillwood and The Perot Group Ross Perot, Jr." – Planetary Resources
According to Planetary Resources, there are 9,000 known NEAs (near Earth asteroids) right now with 1,500 of them energetically as easy for us to reach as th emoon. As Chris Lewicki, President and Chief Engineer notes today: "Our mission is not only to expand the world's resource base, but we want to increase people's access to, and understanding of, our planet and solar system by developing capable and cost-efficient systems." This project, says Eric Anderson, Co-Founder and Co-Chairman, Planetary Resources, Inc., will be up and running inside 24 months.
This project is sure to expand over the coming days, weeks, and even years as we continue to follow this groups initiatives into our near-earth space. We're excited for them to move forward!