Planet Zoo is the next game from Jurassic World Evolution devs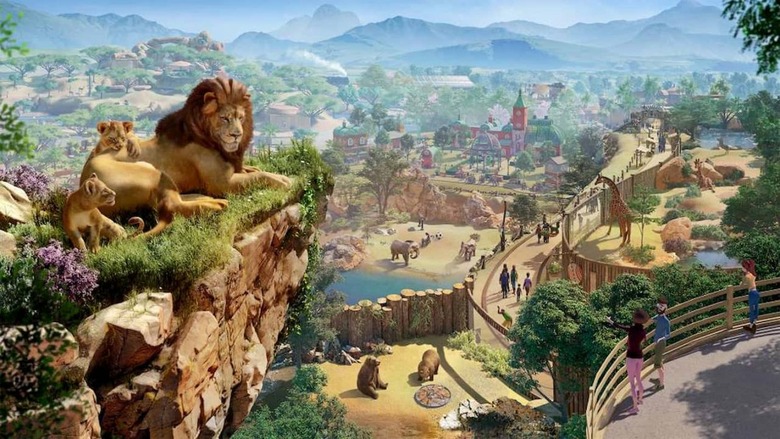 As far as tycoon games are concerned, Zoo Tycoon certainly seems to be one of the most fondly remembered. Many have tried to recapture the success of the original Zoo Tycoon throughout the years, and today, Planet Coaster developer Frontier announced that it will soon be making the same attempt. Frontier has announced Planet Zoo, and though you might initially expect it to be yet another tycoon title, Frontier is going to add a little twist to the genre with this new game.
In its announcement today, Frontier suggests that the main focus of the game won't be on pleasing guests and pulling in as much money as possible. Rather, players will be tasked with managing "a truly modern zoo where animal welfare and conservation comes first."
Of course, we still imagine that the business side of running a Zoo will be a large part in the game, but shifting the primary focus to the well-being of the animals in your zoo is certainly an intriguing move.
"Planet Zoo presents the most authentic animals in videogame history," Frontier wrote on its website today. "From playful lion cubs to mighty elephants, every animal in Planet Zoo is an individual who thinks, feels and explores the world you build around them. They care about their surroundings and each other, with complex environmental and social needs. Nurture your animals throughout their lives, study and manage every species to see them thrive, and help them raise young to pass their genes onto future generations."
Though the name Planet Zoo clearly tells us that this is a follow-up to 2016's Planet Coaster, we'll likely see Frontier take what it learned from its other park management sim of note, Jurassic World Evolution. That game, of course, had players crafting their own Jurassic Parks filled with dinosaurs to look after, and while it wasn't nearly as complex as Planet Zoo sounds like it'll be, it definitely got Frontier part of the way toward realizing a true-to-form zoo management sim of its own.
So far, there aren't a ton of details about Planet Zoo, but Frontier has said that it'll be launching this autumn as a PC exclusive. With a release date that's likely only half a year away, we'll probably be learning more soon, so stay tuned.