Pixel Android Q System Updates Are Coming Via Google Play Store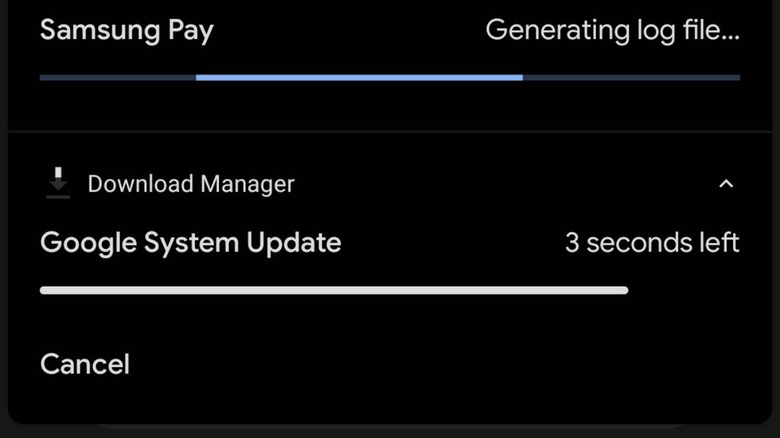 It seems that what was rumored is starting to come true, at least for Android Q beta testers. While it's no assurance that the next version of Android will behave this way, some testers are reporting getting system updates on their Pixel phones not via the Settings app but via Google Play Store's Download Manager. That, however, does raise some questions on how Google plans to implement such a system.
It might be strange that Google is diverging from what is actually a common industry practice where system updates are located and handled differently from app store updates. One Redditor commented, however, that it could likely mean that Google could push out system updates directly, bypassing OEMs and carriers that often cause delays. While this could theoretically translate to faster updates, it could also backfire in ugly ways.
The reason updates take long is because Android vendors and carriers often have to first test changes they make on top of Android before rolling out the update. Google has made efforts like Project Treble and A/B Seamless updates but it hasn't exactly delivered its promise of fast and regular updates. This might be its way of forcing the matter but users could end up with broken systems if it isn't careful.
Complicating matters are reports that say their Pixel phones restarted immediately after downloading and installing those updates. It isn't yet clear whether that happened without any warning or permission but it can still be an ugly mess if not handled properly. Of course, it's still undergoing testing in Android Q beta, so it's still very raw at the moment.
And then there's the potential legal issue of Google tying Android more intricately into its Play services. It's all too early to draw any conclusion at this point but, suffice it to say, Google has aroused the interest of many Android users and, potentially, Android phone makers as well.