Pixel 5 prototype leak is sending shivers down the Internet's spine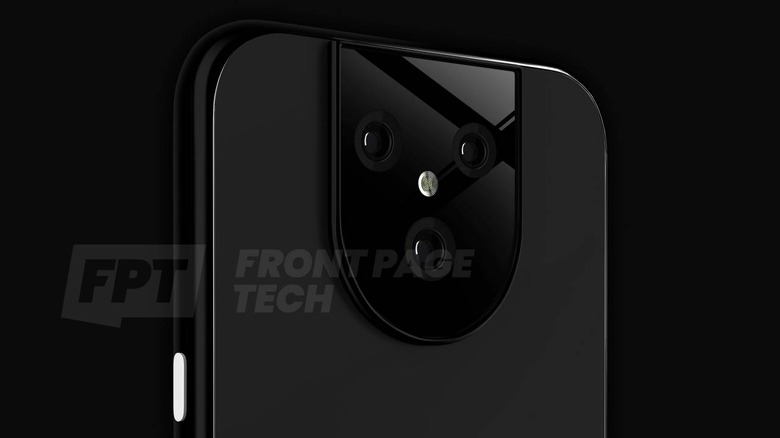 Google has always been accused of trying to copy Apple but there are cases when that can actually be a good thing. For a time, it seemed that the tech giant has finally come across its own confident aesthetic identity, one that fans of both software and hardware products can be proud of. Then along came the Pixel 4, which seemed to throw a wrench in that theory. And just when you thought the worst is over, here comes a first glance at what could be the Pixel 5.
To be clear, even Jon Prosser of Front Page Tech explains that this may not be the final design of the Pixel 5. For one, we're still more than half a year away before the Pixel 5 gets released. In fact, we're still expecting the Pixel 4a to come out in two to three months.
More importantly, the YouTuber explains that Google engineers always make three prototypes that differ in designs and this rather controversial rear is from just one of three. There is a chance it may not be picked but there's also a chance it may end up being the Pixel 5 that gets laughed off the stage in October.
This 3D render of a prototype pretty much puts the U-shaped waterdrop notch to shame, forming a large U-shaped camera bump to house three sensors on the back of the phone. The good news, one of those is supposed to finally be a wide-angle lens. The bad news, the design may not really bring any advantages both outside or even in the way components are arranged inside.
The design might be eye-catching, but not always in the positive sense. It doesn't seem to be ergonomic either, as it risks fingers covering the lenses when taking photos. Hopefully, Google hasn't yet lost its design senses completely and this is just an early April Fools attempt to put a smiley on your phone but definitely not on your face.