Pixel 5 could feature an Ultra Low Power mode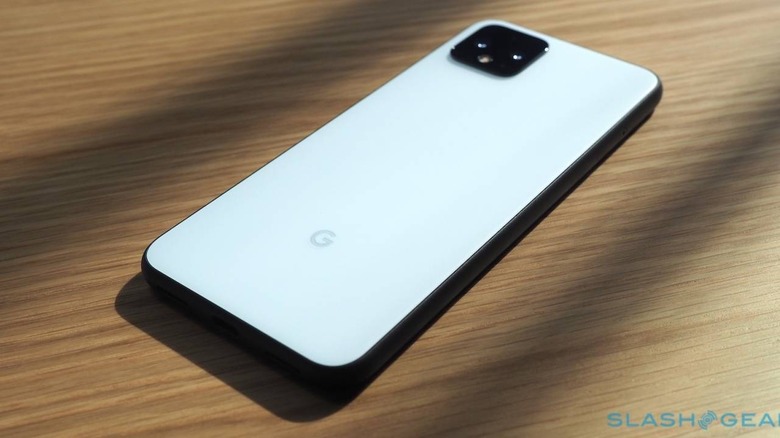 Smartphones are getting more and more powerful but batteries are barely able to keep up. We are pretty much left with band-aid solutions like quick charging, no matter how fast and impressive they may be. Making software more energy-efficient is also a much-needed fix but, sooner or later, you will run out of juice. It seems that Google is preparing something for this year's Pixel phone that will let you squeeze out as much as you can when the next power outlet is still hours away.
The Pixel 4's battery is by no means remarkable. It has one of the smallest capacities in the market today compared to rivaling flagships on the same price tier and is even smaller than that of the 2018 Pixel 3. Google might claim that its pure version of Android isn't burdened by battery-zapping apps and features but there's no escaping the fact that it doesn't last a full day either way.
If the trend continues, this year's premium Pixel phone, tentatively referred to as the Pixel 5, will still have a comparatively stingy battery. It seems that one of Google's "fixes" would be to introduce an Ultra Low Power mode as hinted by a change in the AOSP source code spotted by XDA EIC Mishaal Rahman.
Speculation: "Ultra low power" mode may be a feature of the Pixel 5. This commit was just submitted to AOSP by a "System Power Engineer" at Google.https://t.co/KEDUdTPIi8

It's a generic implementation without framework hooks for now, but that'll likely change soon.

— Mishaal Rahman (@MishaalRahman) February 10, 2020
The Pixel 4 and older models already have a lower power mode in the form of Battery Saver. This one attempts to prolong battery life by turning off certain services and reducing the frequency of refreshing content and fetching notifications. An Ultra Low Power Mode would take that further by limiting access to only a certain number of apps and reducing display quality.
Of course, it's a feature that most other Android phones have had for years but it's still good to see Google catching up. It might be something generic for the entire Android platform though, suggesting it will be a unique feature of the Pixel 5. Hopefully, though, Google will still do the right thing and put in a larger battery in the first place.