Pixel 4a renders reveal a mix of old and new designs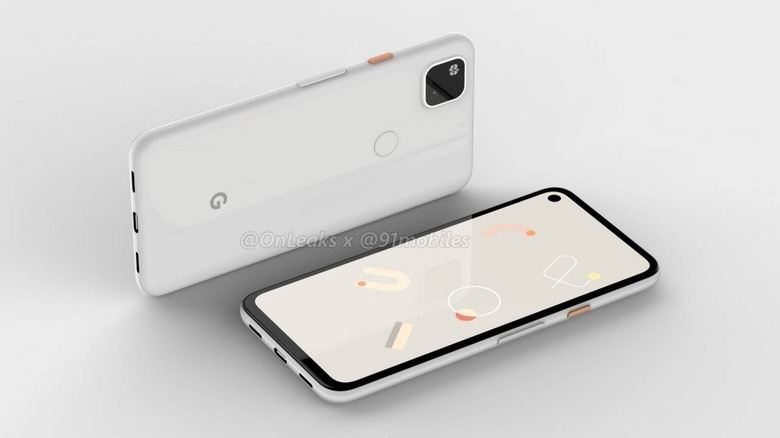 While the Pixel 4 launched with impressive new features that, at least for a while, remain exclusive to Google's 2019 flagship, there is still some argument whether the phone in itself is truly worth its price. Coincidentally, that was the very same question that the Pixel 3 faced last year which was indirectly answered by the Pixel 3a in May. Given the success of that mid-tier phone, there is a strong expectation that there will be a Pixel 4a in a few months as well but the unofficial renders of the device depict something like a Frankenstein of smartphone designs.
While sharing many traits in common, especially when it comes to software, Google didn't make it a secret who the Pixel 3a was made for. It caters to the segment of the smartphone market who want the best and purest Android experience but, for one reason or another, aren't able to "upgrade" to the latest and greatest handsets. These are also the segment that will hang on to their beloved wired headphones because Bluetooth ones are also out of reach.
That goal has informed at least one design aspect of the Pixel 3a and that continues with the Pixel 4a, at least based on the 3D renders provided by 91mobiles and @OnLeaks. Yes, that does mean that it still has a headphone jack but that might not be its only design "quirk" in relation to the Pixel 4. Whereas previous Pixels have been criticized for notches and thick bezels, it seems that the Pixel 4a will go the other extreme.
There are no notches and barely any bezel top and bottom in these renders. Instead, only a small punch-hole cutout for the camera can be seen on the corner of the screen. That suggests that the Pixel 4a won't have its older sibling's front-facing sensors, including the Soli radar. And in case you're wondering, there's a fingerprint scanner on the back to fill in the biometrics gap.
That back also houses the same square camera bump that unfortunately might have only one 12 megapixel camera accompanied by an LED flash. Suffice it to say, Google will really be cutting more corners compared to the Pixel 3a in order to bring the price down to a more affordable point.