With the Pixel 4 and Pixel 4 XL now officially on sale, it's time for none other than iFixit to tear them down. Today, the company published its teardown of the Pixel 4 XL, and like a lot of modern flagships these days, it didn't fare to well on the DIY repair front. There were some high points during iFixit's teardown, but those were unfortunately diminished by a phone that's difficult to get into and components that are hard to access.
The troubles start right away with the removal of the back panel, which is firmly held in place by what iFixit describes as a "mercifully thin" layer of adhesive. There's good reason why that back panel needs to be held in place, as the wireless charging coil uses spring contacts, so it needs strong adhesive to maintain contact and actually function.
The battery is held in place by stretch-release adhesive strips, but even then, it can still be tough to get the battery out of its housing. In fact, iFixit says that users will probably need to remove the motherboard before they have enough clearance to pull on the strips without breaking them, which further complicates replacing it.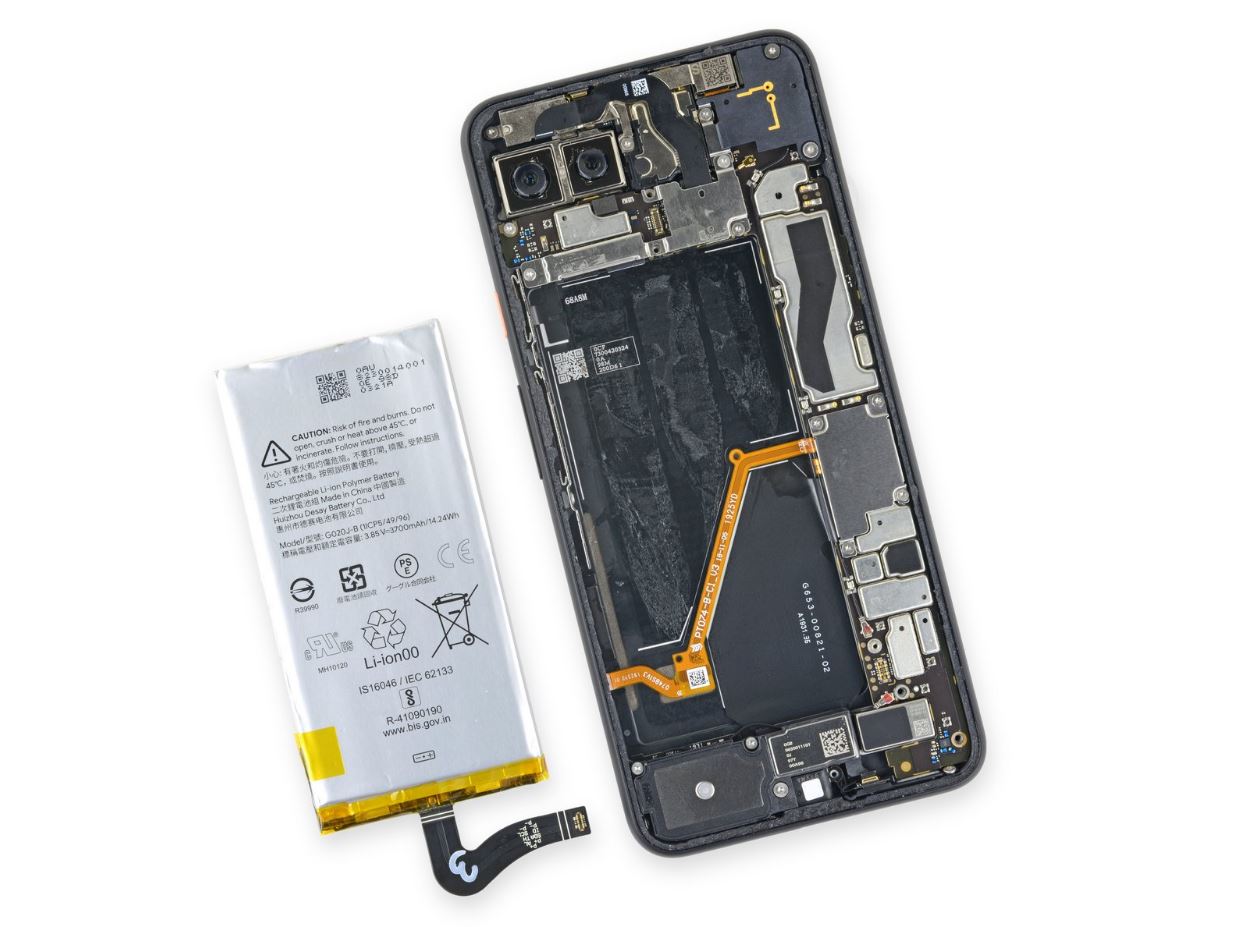 READ MORE: Google Pixel 4 ReviewWith reviews of the Pixel 4 and Pixel 4 XL landing, there seems to be a fair amount of disappointment surrounding the actual size of the battery. The pack clocks in at 3,700 mAh, and given that it needs to power a 90Hz display, a lot of people think that's not enough juice. To be fair, the Pixel 4 XL's battery does offer a slight increase over the Pixel 3 XL's battery, but it's also worth keeping in mind that the Pixel 4 XL's battery has more to power.
If you thought that maybe we could blame the smaller-than-expected battery on the presence of a Google Soli, it seems that you'd be wrong. After removing the motherboard – which among other things features 6GB of LPDDR4x RAM from Micron, Qualcomm's Snapdragon 855, and the Pixel's Titan M security chip – iFixit discovered that Soli has been installed on a small square module that also includes the speaker, mic, and ambient light sensor.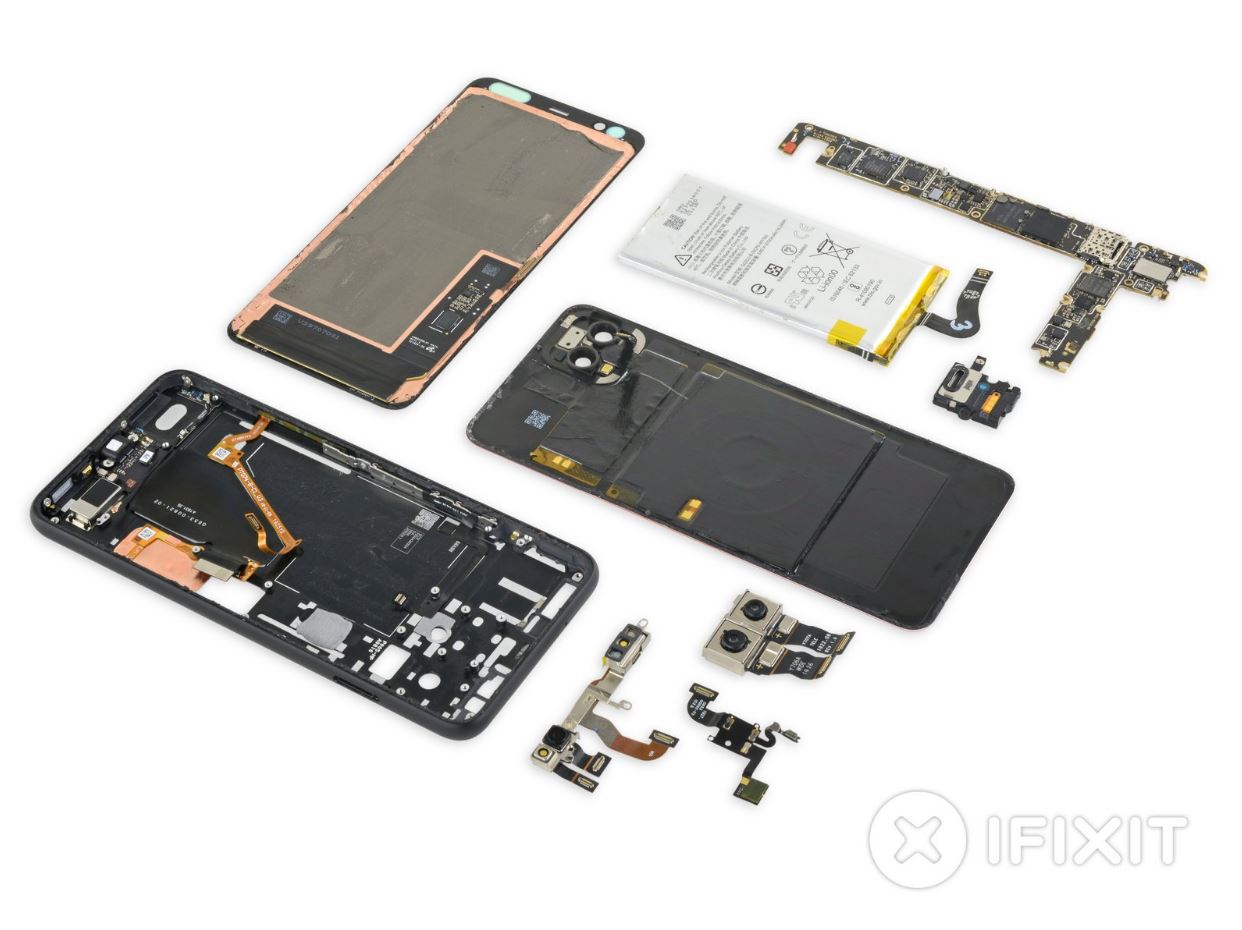 With most of the internals removed, all that's really left is the Samsung-made display, which is secured by what sounds like a lot of adhesive. In the end, iFixit gave the Pixel 4 XL a repairability score of 4 out of 10, appreciating the fact that all screws are of the T3 Torx variety and that the battery is held in place with stretch-release adhesive.
The phone loses points for the fact that display repairs will require a complete teardown, and if you want to make to any component at all, you'll need to make it through the back panel's adhesive first. Be sure to read through iFixit's full teardown of the Pixel 4 XL, because it offers a lot of illuminating information about what's going on inside Google's latest flagship.