Pixel 4 XL appears again in Vietnam, gaming prowess shown off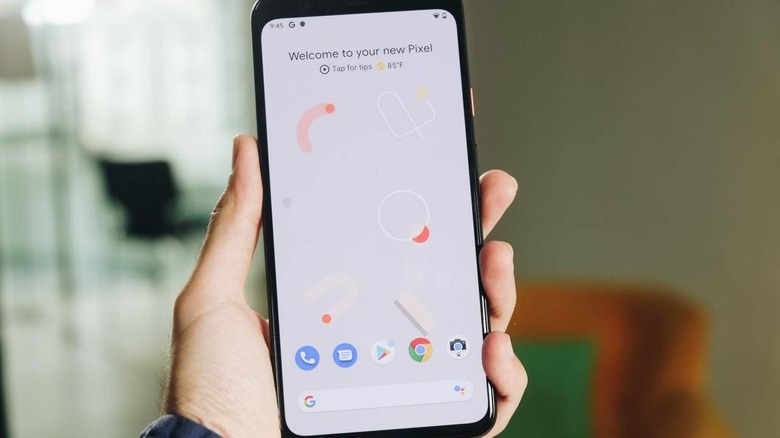 The Pixel 4 continues to be Google's worst kept secret this year and it doesn't seem like the leaks will stop flowing until the phones are announced next month. It seems that the biggest source of leaks, particularly hands-on videos, are coming all the way from Vietnam where non-final versions of the Pixel 4, in this case the Pixel 4 XL, are showing up to tease what's coming really soon.
The Pixel 4 is arguably a mix of new and old, especially in its design. On the front, it seems like Google has returned to the old ways, putting a large forehead on top of the screen and a bit of bezel on all other sides. On the back, however, is a completely new design with a square camera bump. The question most will have on their minds at this point is whether Apple or Google did it better.
The leaked unit from Vietnam allegedly has a rougher back surface rather than the smooth glass that Pixel phones are known for but that could change with the final retail version. The rest of the phones are near their final version, both in hardware and software. The Pixel 4 XL, in particular, will have a 6.3-inch 3040x1440 screen but the rest will be the same as the smaller Pixel 4, like the Snapdragon 855, not Plus, 6 GB of RAM and 128 GB of storage.
That hardware is definitely powerful enough for high-end Android gaming, even without all the specialized features that gaming phones boast of. The phone will reportedly have 90 Hz refresh rate which may be a boon for mobile gaming. A separate leak, also from Vietnam, shows the Pixel 4 in gaming action
The Pixel 4 XL's headlining features will be its Gesture Motion control, thanks to the sensors that hide in that thick top bezel and the new cameras that grace its square rear bump. Many will be on the lookout whether that will help put the Pixel at the top against not just Samsung and Huawei but also the new iPhone 11.