Pixel 4 renders surface and the reactions are amusing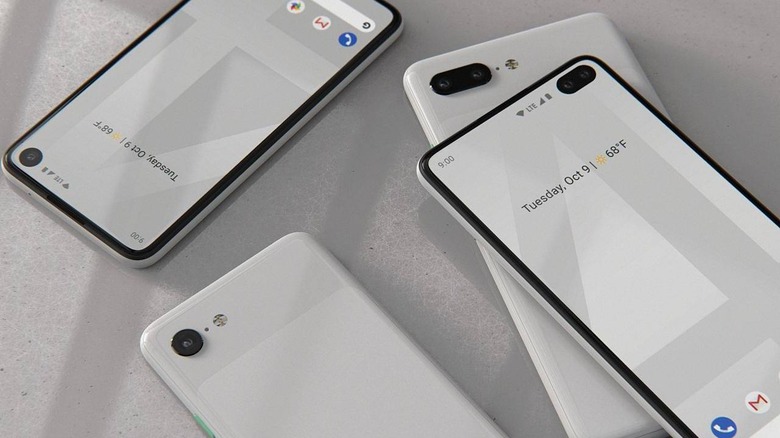 Forget the Pixel 3a and 3a Lite. OK, maybe don't forget them if you're still looking for a budget Pixel phone. Google's unusual mid-range phones are still nowhere to be seen but that's not stopping some from speculating about the next premium models. Some sketches of the alleged Pixel 4 recently came out and some claim them to be the real deal. Unsurprisingly, someone made beautiful 3D renders out of those and Netizens' reactions are probably not what you'd expect.
Let's get it out of the way, the Pixel 4 and 4 XL look terribly close to Samsung's Galaxy 10 phones, at least on the front and partly on the back. There's the notorious punch-hole cutout for single and dual front cameras and the lack of a rear fingerprint scanner suggest an in-display one. Considering the similarities, you'd expect long-time Pixel fans to foam at the mouth over Google ripping off Samsung. Well, yes and no.
#Pixel4 and #Pixel4XL – Part1
(based on current rumors) pic.twitter.com/NuYSGBxQ2v

— Jonas Daehnert (@PhoneDesigner) March 15, 2019
Some indeed do call Google out for that, but the most immediate reaction seems to fall along the lines of "good luck with Google producing something as beautiful as this." There seems to be a widespread feeling of discontent among Pixel owners over Google's aesthetics, even while they mostly praise its software. Interestingly, very few are fixated on the hole-in punch the way most were before the Galaxy S10 actually launched.
There were, however, also concerns about Google's potential adoption of new technologies at the expense of focusing on the basics. The Pixel phones remain the only premium flagships to have only 4 GB of RAM. And while the renders hint that the Pixel 4 XL will finally make the jump to dual cameras, front and back, there are some doubts as to whether that's actually necessary yet.
Then again, these are simply renders of a designer based on unofficial information. XDA's recent trolling reminds us to always take pre-release information with a grain of salt, and some Pixel fans might actually take a whole cupful.