Pixel 4 Motion Sense gestures face another hurdle to adoption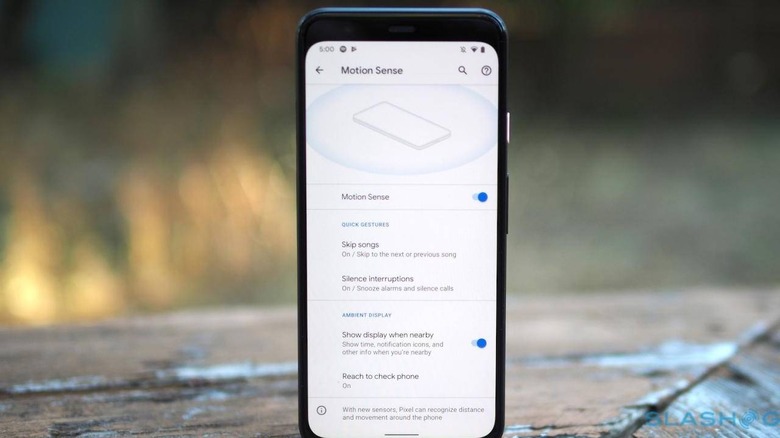 After a brief stint with notches, Google returned to a full forehead in the Pixel 4 but not because of a change of heart. It needed more room for its array of front-facing sensors, including the Soli radar chip that enabled one of the phone's key features. Unfortunately, due to the nature of that technology, the Pixel 4's gesture-based Motion Sense isn't available in all markets. It might not matter in the near future since it apparently isn't available to developers outside of Google anyway.
There have been many attempts in the past to implement hands-free or rather hands-off gesture control of smartphones. Most of those utilize the phone's front-facing camera, which adds a considerable strain on hardware resources. Thanks to Google's Project Soli, Motion Sense is more economical and efficient but at the expense of actual availability.
Because Soli uses radar technology, Google has to apply for special certifications in markets where Motion Sense will be used. It's a long and laborious legal process and it will take time before it can even roll out to the majority of countries where the Pixel 4 is officially available. Until then, the feature will remain disabled for most of the phone's owners.
Users who are actually able to access the feature, however, will discover that they are practically limited to the apps that Google itself listed as supporting Motion Sense. That's because Google hasn't made any API available for third-party developers to use and, according to a statement given to Android Police, has no immediate plans to make one available.
In other words, one of the Pixel 4's highlight features is not only limited in its availability but also limited in its overall usefulness. It definitely doesn't look good for the Pixel 4 when its key features are causing more trouble than they're worth. Of course, the phone does have other desirable features, like its pure Android experience and photography prowess but even those are becoming less convincing.