Pixel 4 leak shows a big bump for a small phone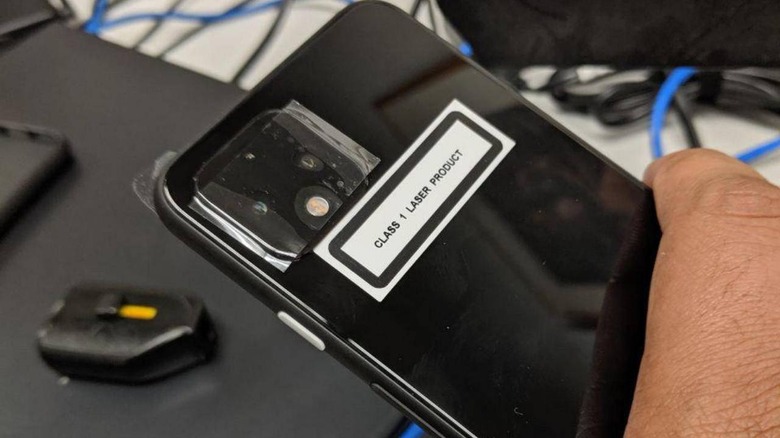 It's rather amusing how far we've come from what we consider "normal" in terms of smartphone sizes and their parts. When Samsung started the Galaxy Note, Apple wasted no time to make fun of the large phone. Nowadays, phablets are the new normal and smaller phones are the eccentric ones. That may not be much of a problem until you put the relatively diminutive size of the phone in the context of some large component, like the Pixel 4 and its square camera bump.
Google has always launched two versions of its Pixel phones to appease two groups that don't really see eye to eye. The XL version is for those who want to have the largest screen they can comfortably fit in their pocket while the regular version is for those that value holding the phone in just one hand. Size might not be an aesthetic issue with just one camera but when Google added three, things changed up a bit.
Google itself already confirmed the square camera bump in the corner so there's really no mystery there. We just never saw that bump in relation to the smaller Pixel 4, believed to have a 5.7-inch screen and, suffice it to say, it looks almost unbalanced.
That's not the only oddity in this pair of photos. Nowhere to be seen are the front sensors that would make up the Pixel 4's air waving recognition, like the Project Soli radar. Of course, they may have just been designed to be invisible without a closer look but it does make the top bezel of the phone a rather lonely place. There's also the possibility that the sketchy leak may not be the real deal.
These images of an alleged Google Pixel 4 just started floating around on Telegram. No idea of the true source or if they're legit. pic.twitter.com/ooPKkDudZA

— Mishaal Rahman (@MishaalRahman) August 27, 2019
One good visual aspect of this alleged Pixel 4 is the very thin chin, giving more screen real estate to users. Unfortunately, the now thicker forehead does make it look a tad unbalanced, giving the smaller Pixel 4 an overall asymmetric aesthetic.