Pixel 4 gets Google mention: Here we go again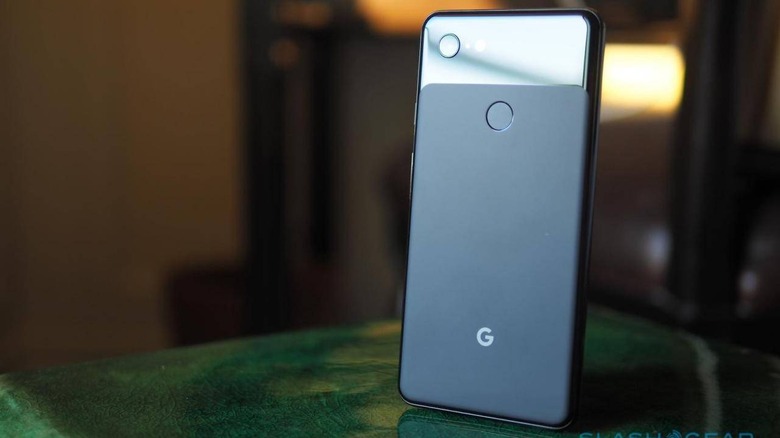 The Pixel 3 isn't even six months old yet, but already the Pixel 4 leaks are starting to surface. This time, it's Google itself drawing attention to the upcoming handset by way of a comment on the Android Open Source Project. If you've been following the (admittedly light) Pixel 4 rumors thus far, then you'll know that Google employees dropping mention of the Pixel 4 in AOSP is nothing new.
In fact, the same thing happened back in February, when a Googler indicated that the Pixel 4 will have true dual SIM support when it arrives this year. It wasn't much to go on, but it was confirmation that Google is working on the Pixel 4 behind the scenes, likely for reveal in October.
Today is more of the same. As discovered by 9to5Google, another Google employee has mentioned the Pixel 4 in a comment on the Android Open Source Project. This time, we get even less information than we did in February – the thread in which this comment appears simply has to do with fixing an issue in Android's Linux kernel. That patch is apparently being tested on a Pixel 3 first with the goal of testing it on a Pixel 4 as well.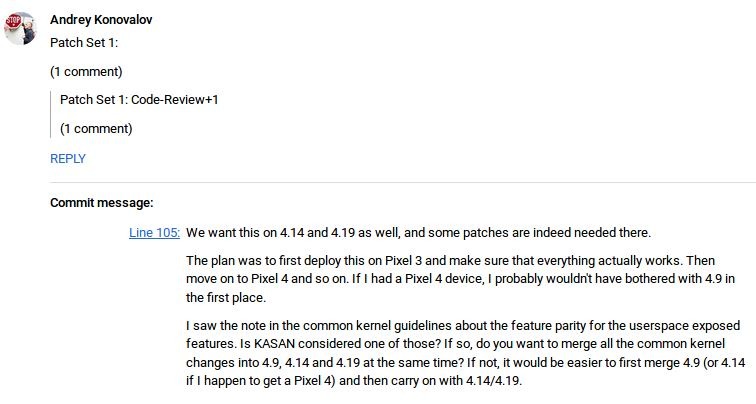 "The plan was to first deploy this on Pixel 3 and make sure that everything actually works," the Google developer wrote. "Then move on to Pixel 4 and so on. If I had a Pixel 4 device, I probably wouldn't have bothered with 4.9 in the first place." That last sentence is interesting, because it makes it sound like there are some Google developers out there who are already using the Pixel 4.
Beyond this notion that Google already has the Pixel 4 is testing, this comment doesn't really tell us much. In fact, really the only thing it confirms is that the Pixel 4 hasn't been silently cancelled in the time since the Pixel 3 launched. Still, considering the number of leaks the Pixel 3 went through, this is almost certainly just the beginning for the Pixel 4. We expect to hear a lot more about the phone in the coming months, so stay tuned.