Pixel 4 compact Google Assistant UI rolls out to some Pixel 3 and 3 XL phones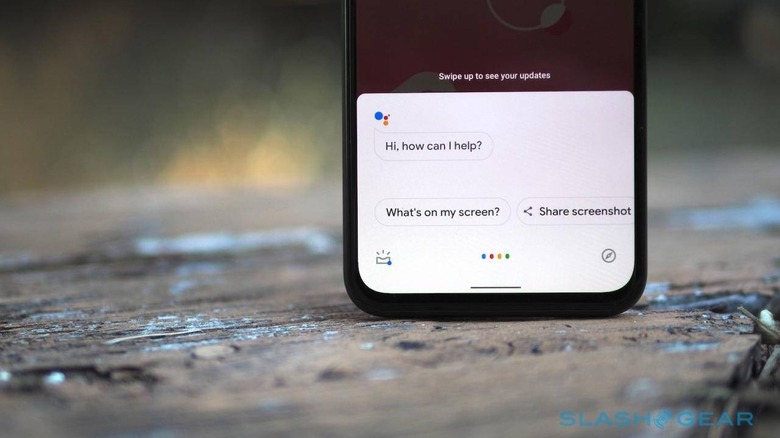 Google seems to be pushing Assistant as its one interface to rule them all, connecting users to its services no matter what device they're on. That, however, doesn't mean Google Assistant needs to be "in your face", especially during the brief moments you interact with it. That kind of "ambient computing" is what Google is now trying to push, starting with the more compact Google Assistant in the Pixel 4 that has now started to land on the Pixel 3 as well.
Google Assistant's presence, at least on devices with screens, is always front and center whenever you use it. Despite its design to highly interactive and controlled by voice, the user interface, especially for phones, take up the entire screen. This is especially inconvenient when you only need to see information or responses for a few seconds and cause you to lose your context or your flow.
Part of the New Google Assistant's appeal, in addition to working offline, is to reduce the amount of screen real estate it uses. In the past, a panel would slide up when you trigger it but then takes up the entire screen like an app whenever it presents results. Now it takes only half the screen maximum unless you decide to slide it all the way up.
This compact form of Google Assistant was initially a Pixel 4 exclusive but, fortunately, Google has decided to trickle down the same space-saving benefits to older Pixel phones. Or at least the Pixel 3 and Pixel 3 XL, though only a handful of owners have reported getting the changes.
It's still unknown whether older Pixel phones will get the same treatment. The Pixel 2 is still within the supported period so, unless Google considers it to be blocked by older hardware, the compact Google Assistant should still be able to make its way to it. The OG Pixel and Pixel XL, probably not so much anymore, though Google seems to be making miracles for that three-year-old phone.