Pixel 4 and Pixel 4 XL hands-on videos confirm panda color, 90 Hz screen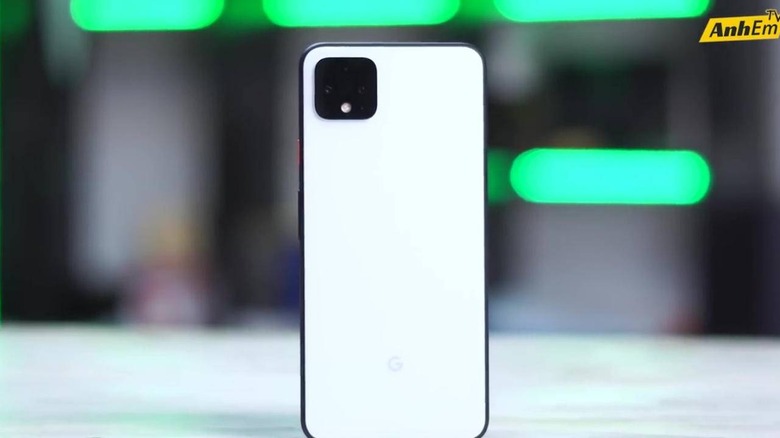 The Pixel 4 hasn't launched yet but it has already beaten the Pixel 3 in one factor. It may have just successful dethroned last year's Google flagship as the company's worst kept secret. Although the scandal of leaked handsets may not be as sensational, there doesn't seem to be any shortage of unofficial information about the 2019 smartphone. Now just a month before its official debut, both sizes of the Pixel 4 have shown up in a pair of almost extensive hands-on videos that may equally satisfy and disappoint fans.
The Pixel 4 was earlier rumored to adopt a display panel with a 90 Hz refresh rate, similar to what some gaming-oriented smartphones carry. It's no Razer Phone 120 Hz but, given the OLED panel, 90 Hz is as fast as you'll get. The hands-on video of the Pixel 4 shows the settings for the phone, including that Smooth Display option which can dynamically switch between 90 Hz and the regular 60 Hz, depending on the content. For the sake of battery life, users might want to permanently turn off Smooth Display.
The hands-on video also reveals an "Ambient EQ" feature that is regarded to be Google's answer to Apple's True Tone display, adjusting the color temperature of the screen, depending on ambient light. Other highlights of the hands-on include the rough version of the camera app as well as a Recorder app.
The Pixel 4 and Pixel 4 XL are mostly similar in functionality so the takeaway from the Pixel 4 XL video is the black and white color combination of the larger phone. Unlike the original "panda" style, however, the Pixel 4 XL Panda will have an all-white back with black edges and a black camera bump hat makes that square contraption stand out even more.
It's still all unofficial, of course, and the software shown on these Pixel 4 phones are probably no yet in their final form. But with an October 15 announcement, it won't be long before we finally get to see Google's hand for 2019, or at least whatever else it has left to announce.