Pixel 3a and 3a XL iFixit teardown bodes well for repairs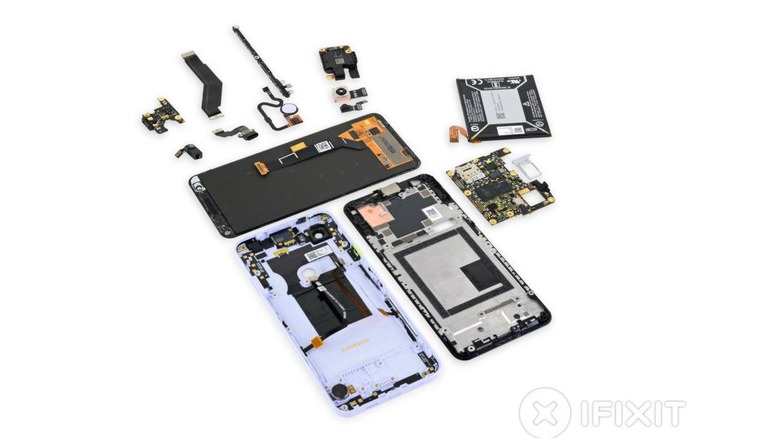 The Pixel 3a and Pixel 3a XL were everything we expected them to be from leaks. That said, there were also some disappointing details we took for granted, like IP rating and wireless charging. While those are mostly seen as a downside, they also come with some advantages. As iFixit finds out, they make it a lot easier to open up the phones and repair them.
The Pixel 3a can perhaps be described as an odd yet pleasant breath of recycled air. As iFixit quipped, it's like 2016 all over again. That was due to the phone's use of a polycarbonate body, lack of wireless charging and waterproofing, and the presence of a headphone jack.
Of course, iFixit is more interested in what's inside and how to get to them. Unlike smartphones from yesteryears, the Pixel 3a and 3a XL are "display off first" phones. Fortunately, the thin and rather spongy adhesive makes it easy to pry it off without much heat or force. Unfortunately, that also costs it marks from ingress protection.
The components inside are noted to be mostly modular and easy to remove, especially with only one standard set of T3 Torx screws. The only problem in the teardown is the risk of tearing the many thin cables that connect these parts together.
Both the Pixel 3a and 3a XL score a 6 out of 10 on iFixit's index, which is at least on the good side of most phones. The price, however, of such an easy to repair phone is its durability against the elements and wear and tear. In other words, owners will have to be a bit more careful but at least they won't balk at repairs if and when the need arises.