Pixel 3a, 3a XL details: what to expect from Google's mid-range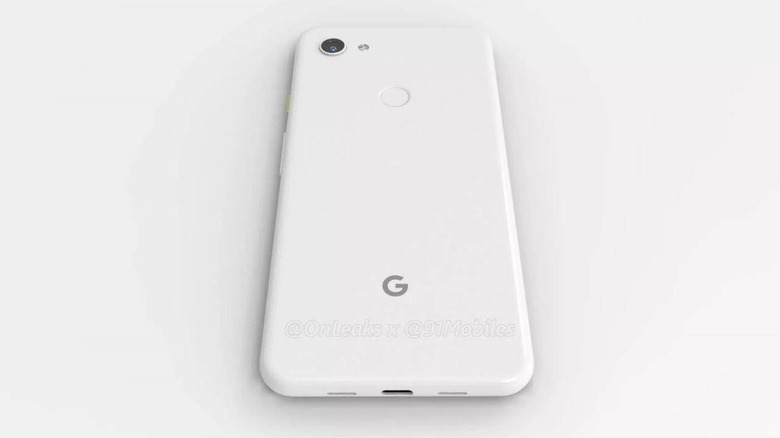 The Pixel 4 is already generating some discussion thanks to some unofficial renders but Google still has one last hurrah to give before it closes the Pixel 3 chapter. Yes, the Pixel 3a and 3a XL, formerly Pixel 3 Lite and 3 Lite XL, have yet to break cover but that might not be long now. And when they do, there might not be much left in the way of unexpected features thanks to a few key details that have leaked about this mid-range phones.
Google hasn't done a mid-range phone yet, bet it for the dearly departed Nexus line or the younger Pixel brand. It has indeed put some premium specs in not so premium designs, like the Nexus 5X but it still counted as a flagship phone. It will be interesting to see Google's interpretation of this tier.
Judging by some of the more persistent leaks, it might not differ that much after all. The biggest difference internally is the expected Snapdragon 670 and 64 GB storage in the Pixel 3a. Considering that the Pixel 3 has the same 4 GB of RAM, that could be considered almost high-end. The 3,000 mAh battery is only slightly better than the Pixel 3 even.
If the tip is correct, then the Pixel 3a will also have an OLED screen instead of a cheaper LCD. With a 5.6-inch size and 2220x1080 resolution, that is almost on par with the Pixel 3. The Pixel 3a will also have a 12 megapixel camera but will supposedly have lower quality than the more expensive phone. Details for the Pixel 3a XL are still incomplete in comparison.
On the outside, the most telling difference, at least when you hold it, would be the use of a polycarbonate (plastic) body instead of metal and glass. The phones will supposedly come in Clearly White and Just Black colors as well as a mystery new option. The Pixel 3a and 3a XL are expected to launch in Spring and, just like any other Pixel, will be on Verizon exclusively for carrier-locked models.