Pixel 3 XL hands-on video leak confirm specs, design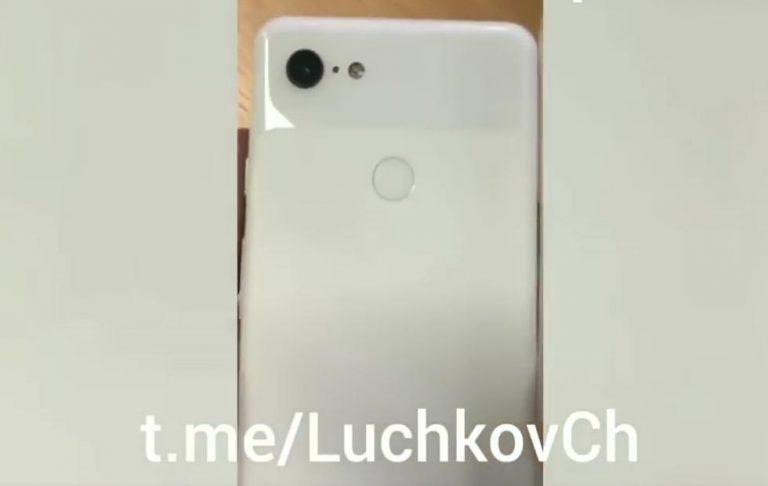 Now that Samsung has announced the Galaxy Note 9, we're really just waiting for the two biggest names in the smartphone market to butt heads: Google and Apple. The Pixel 3 and 3 XL will be facing off with the 2nd gen iPhone X, iPhone X Plus, and 6.1-inch LCD iPhone. But while the previous two Pixel generations have been met with anticipation and excitement, there's a great deal of hesitation with the Pixel 3, mostly because of its design but also because of some of its specs.
Hate it or not, and some definitely hate it, Google is embracing the notch. That's pretty much what has been revealed by many a leak, and this latest video is no different. It's definitely the tallest cutout we've seen, which is paired with a still very large chin. If phoneArena's calculations are correct, we might be looking at a whopping 6.7 inches, up from last year's 6.4.
The specs shown off in benchmarks app in the video below don't offer much comfort either. As expected, it's running on the latest Qualcomm Snapdragon 845 but paired with only 4 GB of RAM and possibly 64 GB of storage only. And then there's the 3,430 mAh battery, down from the Pixel 2 XL's 3,520 mAh.
Those benchmarks also erroneously list three cameras but we can only see two, a 12 megapixel on the back and 8 megapixel in front. The back also hints at a slight design change where the color contrast between two sections of the rear is more subtle now.
In some ways, the Google Pixel 3, especially this Pixel 3 XL, is shaking up the Pixel line while still keeping some things very much the same. Will this formula work this time around? We'll have to wait less than two more months to find out.