Someone in Toronto spotted what appears to be a black Pixel 3 XL smartphone in the wilds of Canada, specifically on a train being used to send messages. The individual managed to take two clear images of the handset, including one partially of the back, revealing a notch, large chin, and single rear camera. The handset looks visually identical to a previously leaked white Pixel 3 XL.
READ: Pixel 3 XL Clearly White is very white, has a big chin
The phone was spied by a MobileSyrup reader who sent the site a few images of the handset. In one we see a large phone with a relatively small notch at the top of the display, as well as a larger chin on the bottom.
Another image shows the back of the phone, which is mostly covered by the user's hand, but visible enough to perceive the Pixel design. We see a couple small barcode stickers on the back, as well as a single camera with an LED flash.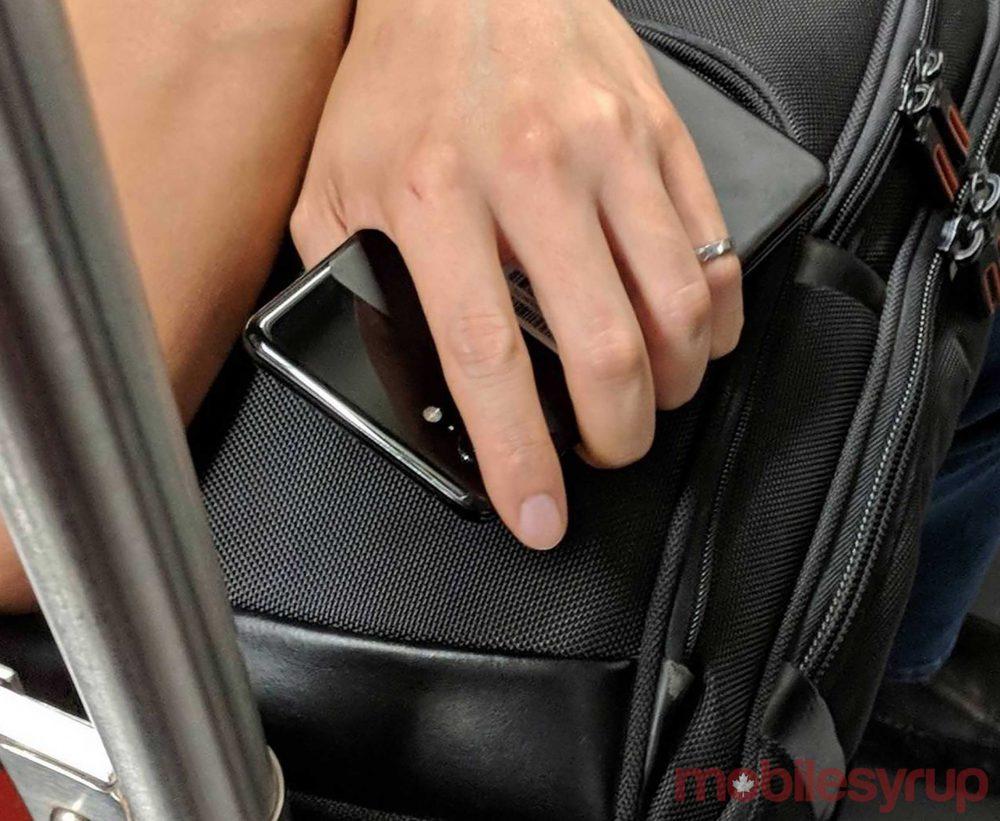 This is the latest of multiple leaks showing what appears to be the Pixel 3 XL. In late July, images of the Clearly White color option surfaced showing a very subtle two-tone design, as well as a single rear camera, notch, and large chin. The circular fingerprint sensor is still present on the rear.
Yet another image showing what appears to be the Pixel 3 XL (this one in a case) was shared by MobileSyrup in recent days, that one spied on a streetcar in Toronto. It's unclear whether the latest discovery was due to a Google employee using the phone or someone else who has a unit.
SOURCE: MobileSyrup