The Pixel 3 and Pixel 3 XL are official, and as you've probably guessed there aren't any big surprises for Google's 2018 Android 9 Pie flagships. What have probably been the most leaked devices in recent Android history deliver just what you'd expect from a flagship this year, including – for better or worse – a notched display.
So, the Pixel 3 gets a 5.5-inch 2280 x 1080 OLED display, with a traditional rectangular screen. The Pixel 3 XL, meanwhile, is unsurprisingly larger: 6.3-inches of OLED, running at 2960 x 1440 resolution. At the top is what's likely to be its most contentious feature – or biggest drawback, depending on who you speak to – with the notch that contains the front facing camera array.
That's cameras, plural. Both phones get two front-facing cameras, each with an 8-megapixel sensor, an f/1.8 lens, and autofocus: one is wider-angle, for including more people in selfies. On the back, Google sticks with its combination of a single camera and computational photography to deliver the effects that most rivals rely on dual cameras to deliver. In this case it's a 12.2-megapixel sensor, with f/1.8 optics.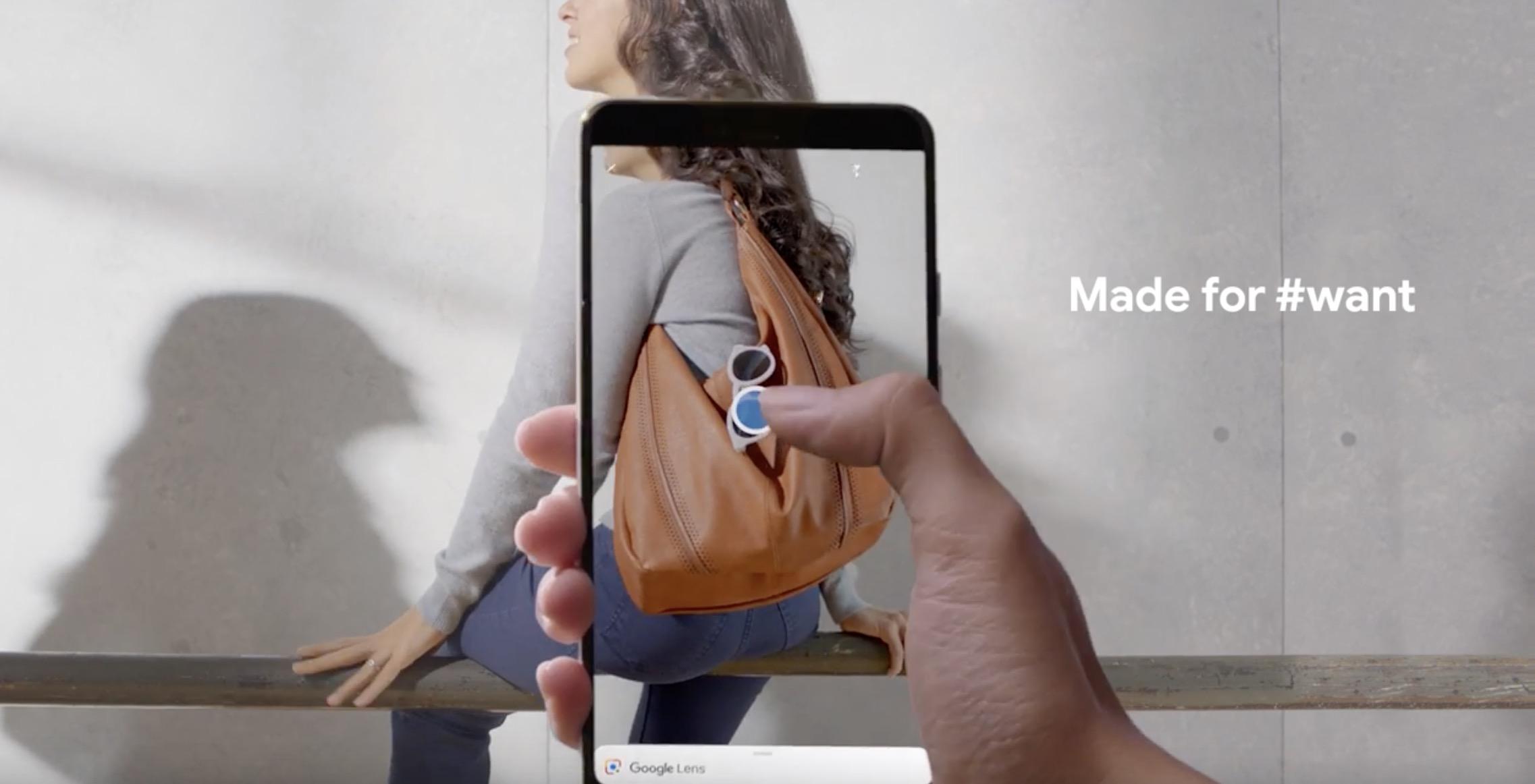 Inside, there's Qualcomm's Snapdragon 845 chipset with the Adreno 630 GPU, and 4 GB of RAM. It's all wrapped in metal and glass, with the same circular fingerprint sensor on the back as on the Pixel 2, topped with a glass panel around the camera. What's new, though, is that the rear panel is now all glass: Google has used etching to differentiate between the gloss and matte sections, but without requiring a join. The aluminum frame will include some squeezable-secrets, too. There's Active Edge still, allowing you to squeeze the Pixel 3 and Pixel 3 XL and have that launch apps or services, like the Google Assistant or the camera.
One big improvement that has been frequently requested by Pixel fans is wireless charging, and sure enough Google has relented. The Pixel 3 and Pixel 3 XL each support up to 10 watts of wireless charging.
As well as wireless charging, there'll be a new wireless charging accessory. The Pixel Stand is, as the name suggests, a wireless charging dock intended for the new phones, though it should work with any Qi-compatible device, including Apple's iPhone XS and iPhone XS Max. With the Pixel 3, though, the Pixel Stand also allows the phone to turn into a smart speaker replacement, with either voice control or tapping the screen to interact. It might not replace your Google Home, but it could be enough to add Assistant functionality to another room, or from the nightstand.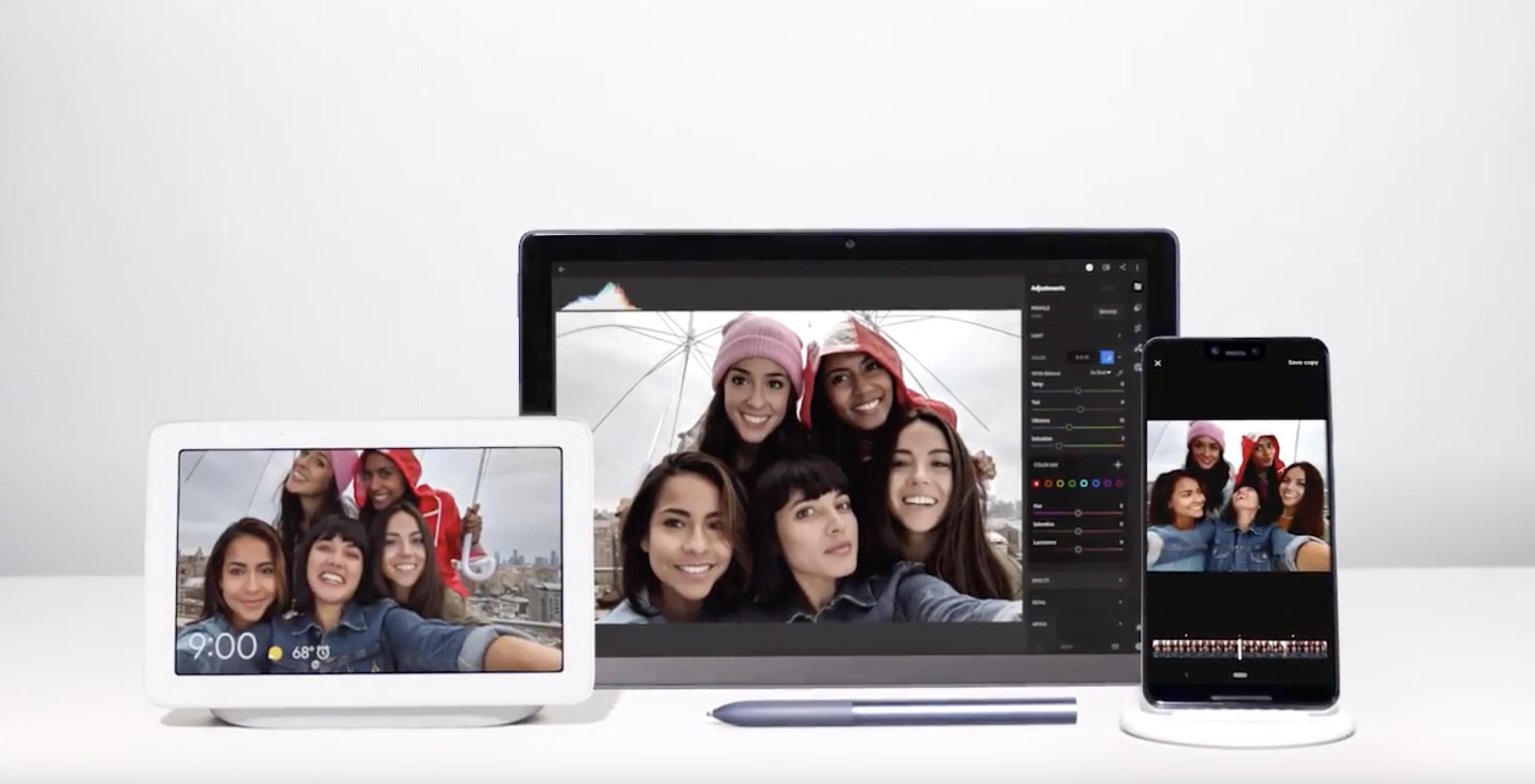 A sizable part of Google's offering is always software and services, of course, and the Pixel 3 doesn't disappoint there either. Google Photos, for example, will include the same full resolution unlimited storage offer as previous Pixel phones have. You'll have until the end of January 2022 to upload as many maximum resolution images as you can shoot.
On the software side, some new Android features will be announced, too. Arguably the most useful will be the Pixel 3 and Pixel 3 XL's ability to screen calls it suspects to be spam. It's more than just routing them to voicemail, mind: Google will be providing real-time transcripts that you can read along, so you know if you actually want to take the call.
There'll be three color options for both phones: 'Just Black', 'Clearly White', and 'Not Pink'. The latter is more of a corral than a pink, though it's still likely to be a divisive finish. Verizon will be the official carrier in the US, though you'll be able to use the Pixel 3 and Pixel 3 XL on Project Fi, and order them unlocked.
The Pixel 3 will be priced at $799 for the 64 GB model and $899 for the 128 GB version. Meanwhile, the Pixel 3 XL will be $899 for the 64 GB, and $999 for the 128 GB. They'll ship from October 19. As for the Pixel Stand, that'll be $79.