Pixel 3 price cut could herald the coming of the Pixel 3a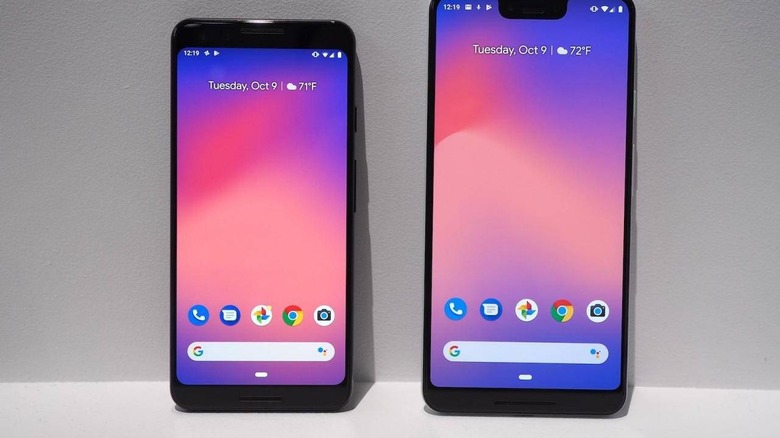 Price cuts on smartphones aren't that rare. Some even do it just weeks after initial launch as a sort of course correction for having too high a price tag. There are also the occasional promos and deals to mark some holiday or event. Sometimes, however, such discounts, like what the Pixel 3 and Pixel 3 XL now enjoy, are seen as a sign of things to come. Especially when we're just weeks away from what could be the mid-year Pixel 3a pair.
Considering how expensive premium smartphones have become these days, the $800 Pixel 3 and the $900 Pixel 3 XL don't look out of place. Yes, there are areas where you will feel shortchanged in terms of specs but, in exchange, you get a pure Android experience that's guaranteed to receive monthly updates for two years or so years. Plus, you also get dibs on Google's new AI-powered features before anyone else.
Still, that may be a high price to pay for some avid Android fans and those still on the fence because of price might want to think hard right now. In the US and some European markets, Google is slashing the price of the unlocked Pixel 3 phones on its own store by $200. That means the Pixel 3 is, for now, only $599 while the Pixel 3 XL starts at $699.
There's no saying how long the deal will last, but it's probably not going to last long. That's because on May 7, Google is expected to announce the Pixel 3a and Pixel 3a XL. And those, according to rumors, will start at $500. Google will most likely bring the Pixel 3 price up before then.
The $500 Pixel 3a will basically bring all of the benefits of the Pixel 3 in a polycarbonate body with a mid-range Snapdragon chip. If, however, you really want the real Pixel 3 and Pixel 3 XL on the cheap, this might be the last chance you get. At least until Google cuts prices again in time for the Pixel 4 later this year.