Pixel 3 Photobooth uses AI to automatically take selfies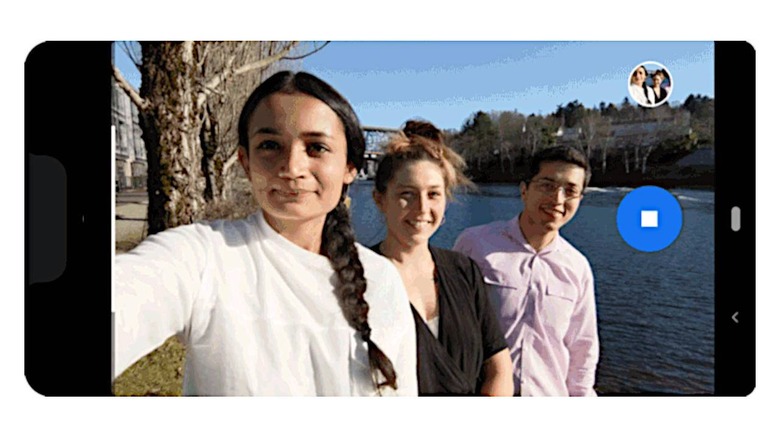 Despite their popularity, taking selfies is hard work. You have to position the phone right. You have to position your head or heads right. And then, when all that's done, you have to reach for the shutter button without moving your hand too much. Thanks to the Pixel 3 Camera app's new Photobooth mode, however, you can stop worrying about 2 out of 3 of those and let that magical AI take the selfie if and when you're ready with the perfect expression or kiss.
You still have to position the camera to make sure you and anyone else you want to be seen is within the frame. However, you don't have to wait for the last minute to tap on the shutter button. In Photobooth mode, you actually tap it first in order to activate the AI.
The camera app will try to detect the faces and expressions and determine when the smiles are ready and take the shot at the perfect time. A white bar expands and contracts to indicate how close you are to the perfect shot. It also works with kisses so you won't have to make that awkward sideways glance to make sure you've framed it right.
It might sound so simple and direct but, Google being Google, it definitely isn't. Rather than just the simplistic "smile detection" older camera apps have, Google uses machine learning to study different facial expressions and kisses and determine which ones are the best for selfies. And, of course, it employs sophisticated systems even for that indicator, something that may be lost on most users.
Photobooth is the latest to join Google's AI-powered suite of Camera app features, including Top Shot and Portrait mode. It is, of course, available only on the Pixel 3 and Pixel 3 XL and only from Google's Camera app.