Pixel 3 Lite XL shows up as Pixel 3a XL in benchmark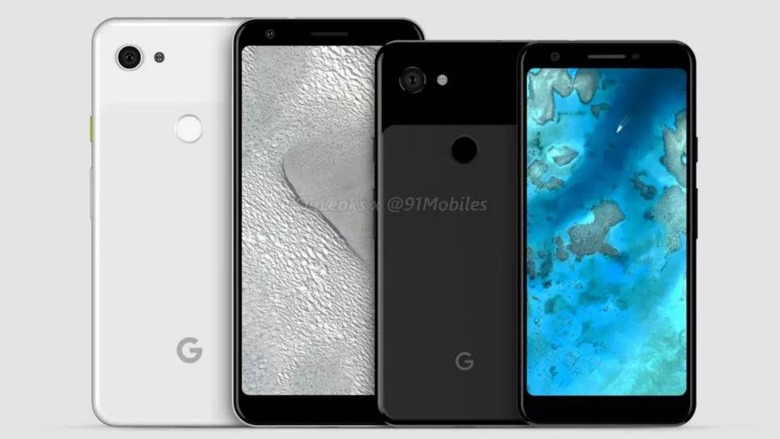 Even while the guessing game has somewhat started for the name for Android Q and what the next Pixel phone would bring, we still await the realization of one long-standing rumor in the Android market. Although considerably leaked before, the Pixel 3 Lite and its bigger sibling are still nowhere to be seen. There might, however, be one change in direction regarding these two-midrange Pixels. Because based on a benchmark sighting, the larger Pixel 3 Lite XL might, instead, be called the Pixel 3a XL.
What's in a name anyway? Although it is more reasonable to expect that the larger version of the Pixel 3 Lite would be called the Pixel 3 Lite XL, who can really divine Google's mind? After all, at one point it was expected that the successor of the Pixel XL would be the Pixel XL 2, which turned out to be the Pixel 2 XL.
The association between the Pixel 3 Lite XL and this Pixel 3a XL comes from the motherboard listed by the Geekbench entry. It is named "bonito", believed to be the codename for the Pixel 3 Lite XL (the Pixel 3 Lite is codenamed "sargo"). Perhaps the lite version of the Pixel 3 would also be called Pixel 3a in the same vein.
Regardless, the Geekbench scores for the Pixel 3a XL might disappoint some, though it should be expected anyway. Despite the deceptively similar specs, the "Bonito" is supposed to be a mid-range phone in the first place. That suggests that the unnamed Qualcomm processor here is indeed the Snapdragon 710, the chip maker's not premium but also not mid-tier mobile platform.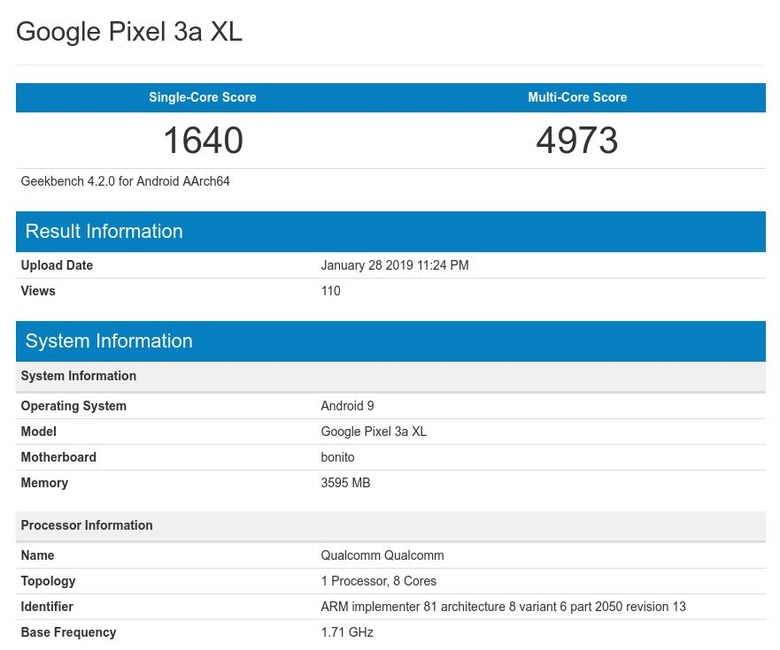 The Pixel 3a XL is also listed to have 4 GB of RAM, same as both the Pixel 3 and Pixel 3 XL. Consider that a generous gesture on the part of Google, which has traditionally been very stingy with memory.