Pixel 3 Lite leaks again, this time in hands-on video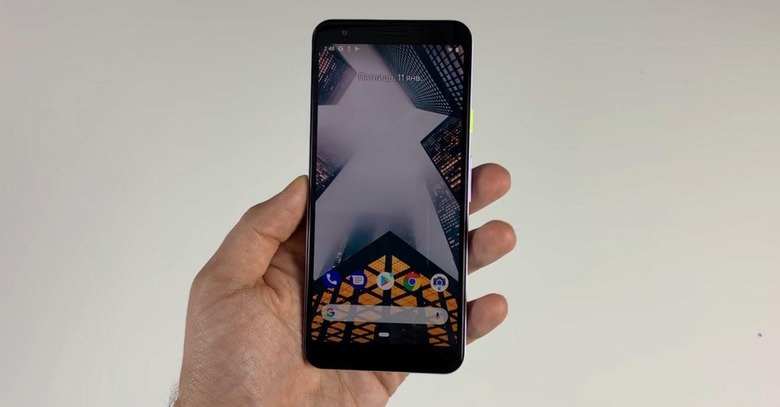 In the months since the Pixel 3 and 3 XL launched, a third phone in the line called the Pixel 3 Lite has leaked a considerable number of times. At this point, most of us are convinced that the Pixel 3 Lite is a phone that Google plans to release in the near future, but if you still need more evidence, here it is: The phone has leaked yet again, this time in video form.
YouTube channel Andro News got its hands on a purported Pixel 3 Lite and showed it off in a new three minute video, which you can see below. At first blush, the Pixel 3 Lite looks a lot like the standard Pixel 3, though the body of the phone is made out of plastic. There's no notch in sight, so those of you who still shudder every time you see the notch on the Pixel 3 XL can breathe a sigh of relief.
Almost certainly in the name of making this device less expensive, the Pixel 3 Lite ships with a single front-facing camera. Speakers have been apparently been pared back as well, but happily, it seems that the Pixel 3 Lite ships with a headphone jack, something the phone's more expensive brothers don't have.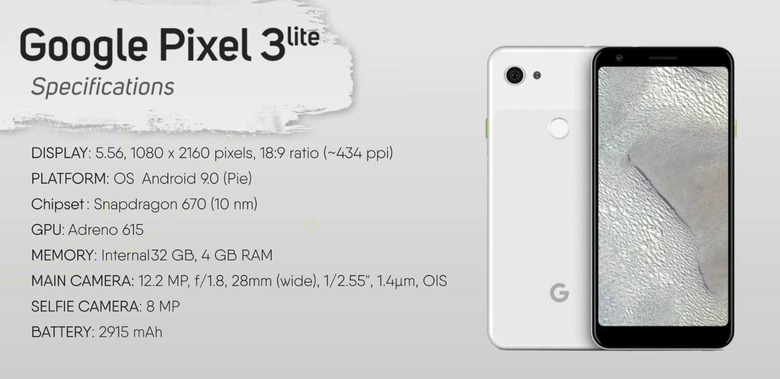 As far as hardware is concerned, the Pixel 3 Lite reportedly has a 2160 x 1080 5.56-inch display, runs on Android 9.0 Pie, and uses a Snapdragon 670 SoC. That CPU is paired with 4GB of RAM and just 32GB of storage. The rear-camera clocks in at 12.2MP, while the single front-facing camera uses an 8MP sensor. Finally, the phone is powered by a 2915 mAh battery, so we're left with a device that looks a lot like the standard Pixel 3 with a few cuts to reduce the cost.
It's worth pointing out that the specs laid out in this video line up pretty nicely with specifications we've heard before. Andro News believes that the phone will be revealed at Google IO this spring, so it may still be a while before this phone is officially revealed. We'll see what Google decides to do, but don't be surprised to see this phone leak more as we wait on that official announcement.