Pixel 3, Essential March updates are making owners very happy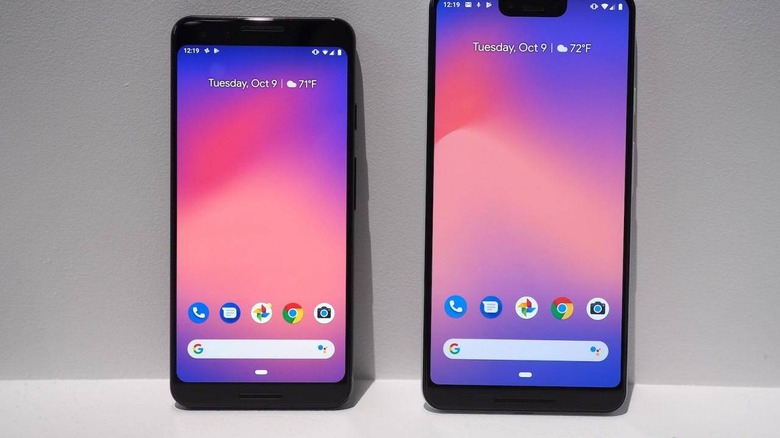 Ever since the Stagefright exploit, Google has religiously been releasing updates every month. Most of the time, those have been filed with bug fixes and security patches, most of which have been uninteresting to consumers. This month's update dump, however, might be exciting for owners of the latest Pixel 3 phones, with owners reporting palpable performance improvements. As always, Essential is the first OEM to rush to the frontline, bringing a different kind of treat to its faithful users.
Monthly updates to Google's Pixel devices mostly bumps up the security patch level and brings in some minor improvements. Listed in the March update are improvements on camera startup and responsiveness, Bluetooth reliability, and encrypted media playback. One item that has Pixel 3 and Pixel 3 XL owners excited, however, is read/write storage performance.
Users are reporting significant increases in performance, especially when it comes to storage. This is confirmed by benchmarks comparing February's and March's updates. In some cases, like in random read/write tests, the speed is more than doubled. One could wonder why it took this long for this optimization to land on phones, but late is better than never.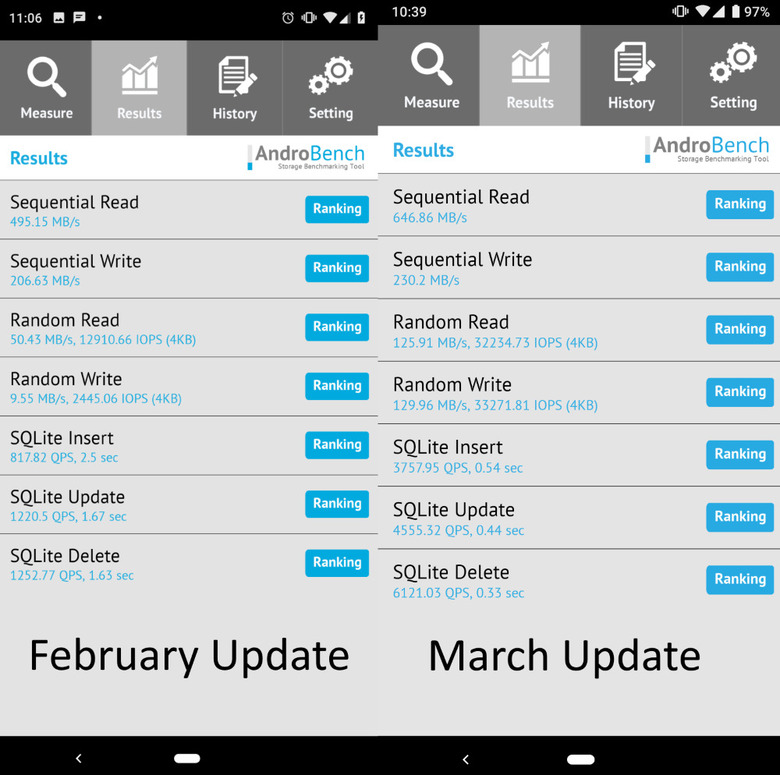 Essential has also announced that the update is now available for its one and only PH-1 phone. While it doesn't really benefit from the improvements specific to the Pixel 3, it does have a highlight of its own. This update marks the addition of Digital Wellbeing to the phone, bringing Google's digital lifestyle check to one more brand.
The latest software release is now available. Check your Essential Phone for the update! pic.twitter.com/dzlWIPduAN

— Essential (@essential) March 4, 2019
As always, the update is already available for supported Pixel phones in both OTA and firmware formats. Aside from the Essential, however, owners of other phones will have to just sit and wait for their OEM to roll it out which, in some cases, is almost never.