Google Pixel 3 camera makes big promises with big features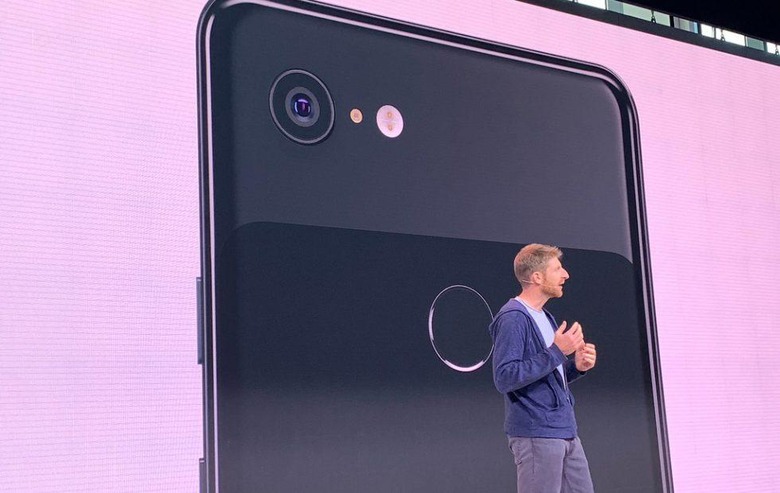 The Pixel 3 and Pixel 3 XL are exciting announcements for a number of different reasons, but chief among those might very well be the camera. Google is so excited about the camera on the Pixel 3 that Liza Ma and Brian Rakowski spoke at length about it on stage today. In short: The camera sounds like it's going to be the marquee feature of the Pixel 3, and it's got some interesting features to back that status up.
Breaking with many other flagship phones here in 2018, the Pixel 3 uses a single, 12.2 MP rear camera that boasts 1.4μm pixels and an f/1.8 aperture. That rear camera also ships with autofocus, dual pixel phase detection, and uses both optical and electronic image stabilization.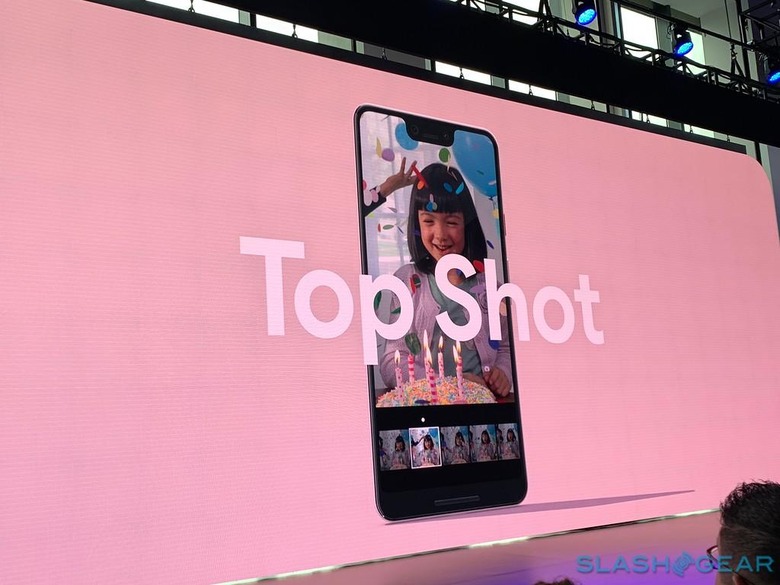 The Pixel 3 uses a Pixel Visual Core chip to enable HDR+ for photos, and one of the new features coming along with the phone is called Top Shot. With Top Shot, you don't necessarily need to worry about capturing a big moment perfectly, as the Pixel 3 will shoot a burst of photos in HDR+ and pick the best shot for you. You can also pick a different one if your preferences don't line up with Google's algorithms.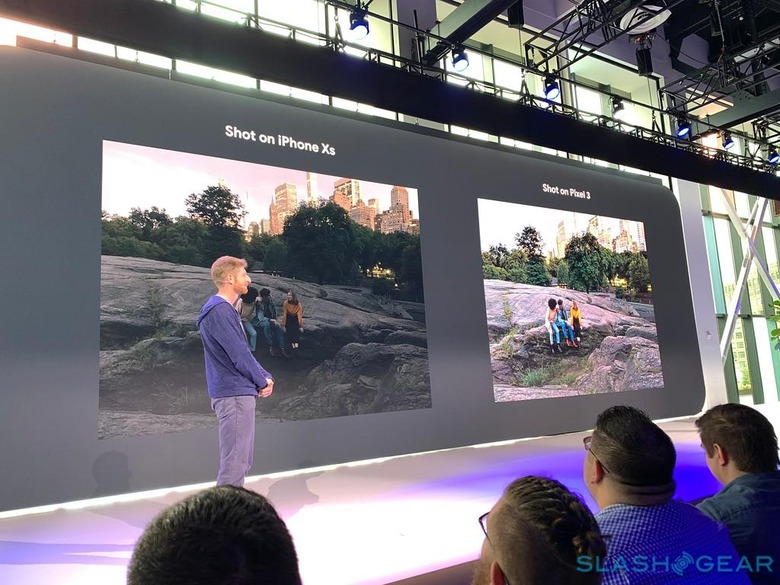 That Pixel Visual Core chip is also used in another interesting feature called Super Res Zoom, which should help fill the gaps left by the Pixel 3's lack of a telephoto lens. Super Res Zoom will take a burst of multiple images and then use merging algorithms to create a high-resolution image and allow for a zoomed in shot that doesn't look grainy. Finally, there's also Night Sight, which again uses Google's algorithms and the Pixel Visual Core chip to brighten and balance low-light images without needing to use the flash.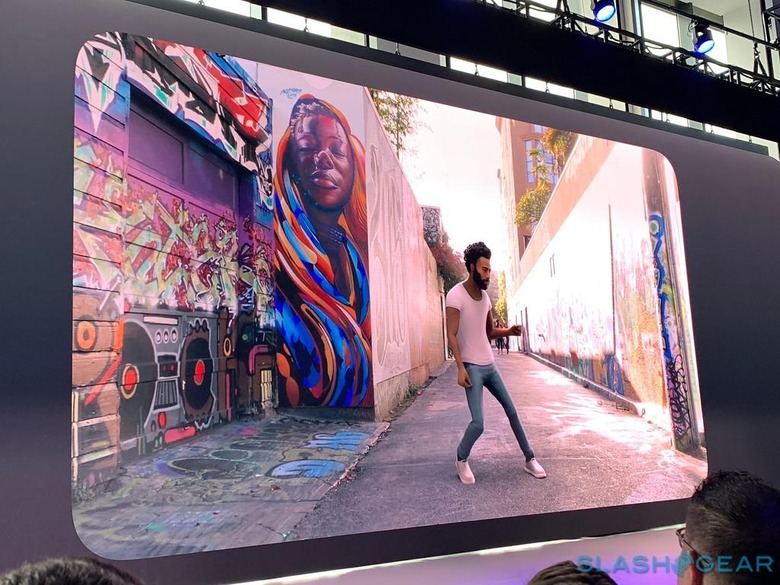 Then we have the front-facing dual camera, which could prove more exciting than the single rear-camera. With 8MP standard and wide-angle lenses, you'll be able to take selfies without losing people or objects because you can't fit them in the frame. The wide-angle camera's 97-degree field of view allows you to zoom out to fit more into your selfie.
Google Lens is now integrated with the Pixel 3's camera and, because of the Visual Core chip, doesn't need a data connection to work in a lot of cases. We'll also see Google Playground launch on the Pixel 3, allowing you insert AR characters (such as The Avengers or Childish Gambino) into your photos and videos. Finally, Ma and Rakowski ran through a bunch of miscellaneous features that include motion autofocus, which allows you to keep moving objects in focus, and enhancements to photo mode that allow you to change the depth of field or the focal subject of a photo.
In the end, the camera on the Pixel 3 sounds like a pretty awesome one, but then again, that's what Google was aiming for with this presentation. We'll have to see how it performs in real-world scenarios when the phone launches later this month, and considering how long Google spent talking about the camera, we can definitely expect it to be the subject of a lot of analysis. Stay tuned.