Pixel 2 XL speaker distortion is model's latest problem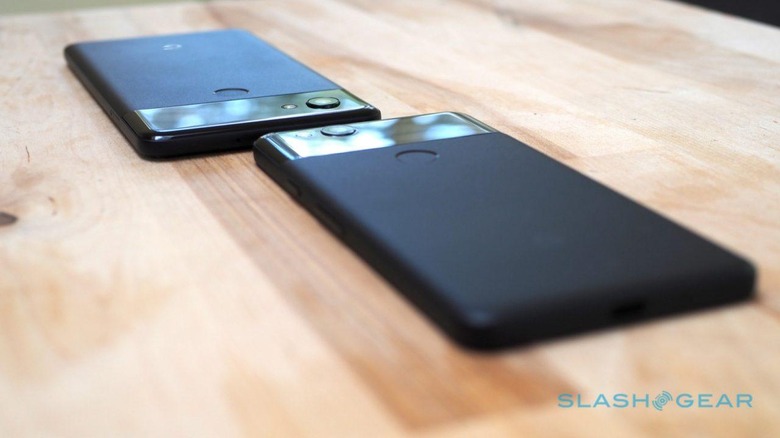 An increasing number of Pixel 2 XL owners are reporting speaker distortion issues with the phone's bottom speaker, and in some cases also the earpiece speaker. This distortion, which some describe as a slight vibration or an annoying rattling sound, is most common at higher volumes, according to users. Reports span back months on Google's Product Forums, though many complaints can be found elsewhere online.
READ: Google Pixel 2 Review: Android camera magic
If you've ever owned a cheap speaker, you're likely familiar with the sound: it's a sort of buzzing, rattling, vibrating noise that often appears when a speaker is cranked up to a high volume. According to posts on Google's Product Forums, many Pixel 2 XL owners hear this distortion once the noise reaches around the 70% to 75% level.
Though most users say it applies to the bottom speakers, a smaller number say the earpiece speaker also has this issue. Some users say they received a replacement device, with the replacement also experiencing this problem. Many report the typical troubleshooting process — restarting, safe mode, factory reset — as doing nothing.
The problem appears hardware related, but Google doesn't seem to have any official statements about it at this time. If you go over to the Google Product Forums, you can find many different threads on the topic with dozens of users saying they've experienced the same products, examples being found here and here, plus other places like the XDA forums.
The folks over at Android Police have also experienced this problem with one of their own Pixel 2 handsets, and they included a video (below) demonstrating the distortion problem. You'll probably need to turn up your own volume to hear it adequately.
The Pixel 2 XL handset in particular has been plagued with issues, including quality control problems, a display that turns very blue when viewed from an angle, an issue with rapid display "ghosting," and more. There doesn't appear to be any fix for this speaker distortion issue.