Pixel 2 XL phones shipping to some buyers without an OS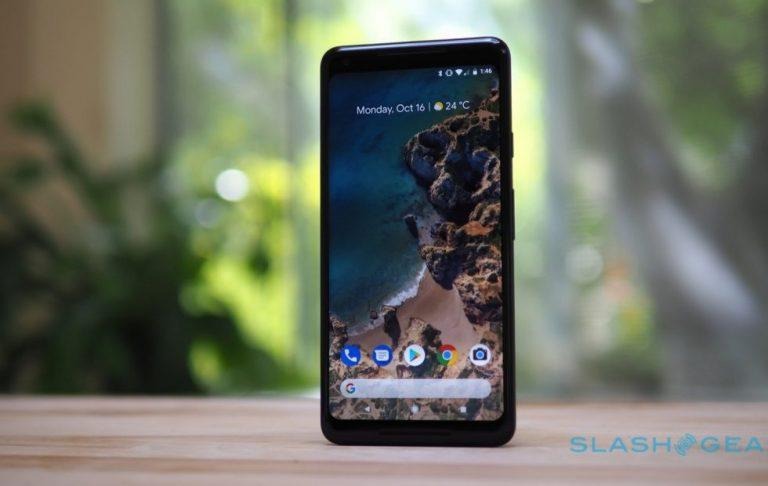 Google's Pixel 2 XL problems keep rolling in, this time in the form of multiple user reports from buyers who say they received a phone without an operating system. The affected buyers have been popping up online, particularly on Reddit, where several people state that their Pixel 2 XL unit provides nothing but an error when turned on.
A Redditor posted a thread a week ago asking if anyone had received a Pixel 2 XL phone that didn't contain an operating system. According to that user, their phone provides an error message reading: "Can't find valid operating system. The device will not start." Several other people confirmed this user's experience, saying they too received Pixel 2 XL units that didn't appear to have an OS installed.
These affected users report being told to send their phone back in exchange for a replacement device. This marks the latest instance of issues that indicate a quality control problem — at one point, as previously reported, someone had even received a unit that contained an in-box piece of paper stating that the device had failed quality control.
The phone has been affected by various issues both 'intended' and not. There's the NFC issue, for example, that causes an annoying sound when someone is on a call. Google stated it will address that issue with a software update. Then there's the burn-in issue, which some users say showed up on their Pixel 2 XL's display after a very short duration, some as little as a week.
Some buyers claim they've received Pixel 2 XL devices that don't contain all of the accessories or that have cosmetic damage. On top of this are complaints about the device's dull display colors, which Google had explained as being intentional due to a goal of offering 'natural' colors. Users will get a software update that adds a color mode for increasing saturation.
All of that aside, the POLED panel used with the Pixel 2 XL also displays a strong blue-ish tint when viewed from an angle, a severe color change that also causes elements of desaturation. Coupled with the 'natural' colors, it makes the Pixel 2 XL less than desirable for photographers despite its otherwise great camera.