Pixel 2 unit fails quality control, still shipped to buyer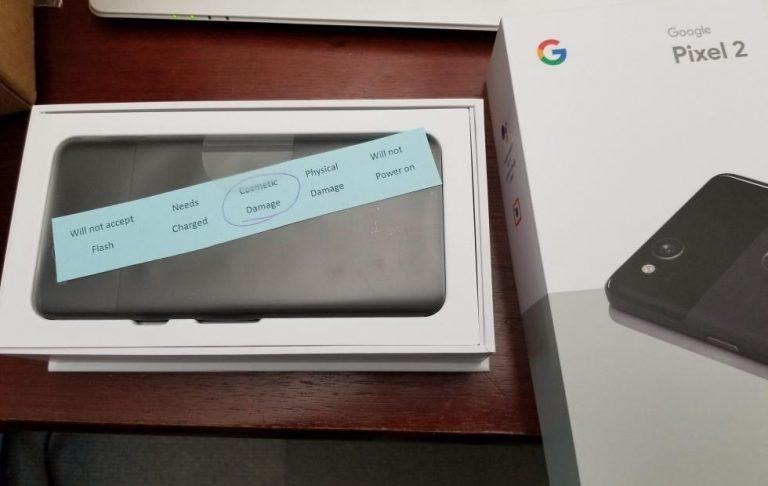 If some believe that the Pixel 2 XL is unjustly being singled out, here's something that could balance things. A user on Reddit reports that he received his supposedly brand new Pixel 2 with a paper that clearly said the unit failed quality control over "cosmetic damage". While this is so far an isolated, and definitely odd, case, it definitely fans the flames surrounding both of Google's smartphones and confuses buyers on who to lay the blame on.
It is definitely disappointing, not to mention worrying, if the unit did indeed have cosmetic damages. The owner and Redditor didn't dare touch anything else other than opening the box and taking a photo as evidence. It could have simply been a clerical error as well, but an error nonetheless.
SEE TOO: Pixel 2 XL display saga just keeps getting worse
The incident will undoubtedly raise questions about the overall quality of the Pixel 2 and Pixel 2 XL, whether or not this case has anything to do with those concerns. There have been issues popping left and right that will indeed make users wonder if the devices passed quality control at all. Granted, some of those only surfaced days or weeks after the Pixel 2 phones have been out in the wild.
The second question raised by this incident is whose quality control is responsible anyway. The Pixel 2 and Pixel 2 XL are technically made by two different companies, HTC and LG, respectively. But unless you are aware of that fact, which most buyers won't be, you'll simply see these phones as coming from one source: Google.
Whether it's "Made by Google" or really just "Designed by Google", or even "Guided by Google", the fact is that it's still Google's name attached to every Pixel 2 and 2 XL phone. And that name is sadly getting more tarnished each day as new issues about not exactly cheap smartphones get reported.