Pixel 2 customer survey appears in the phone's settings menu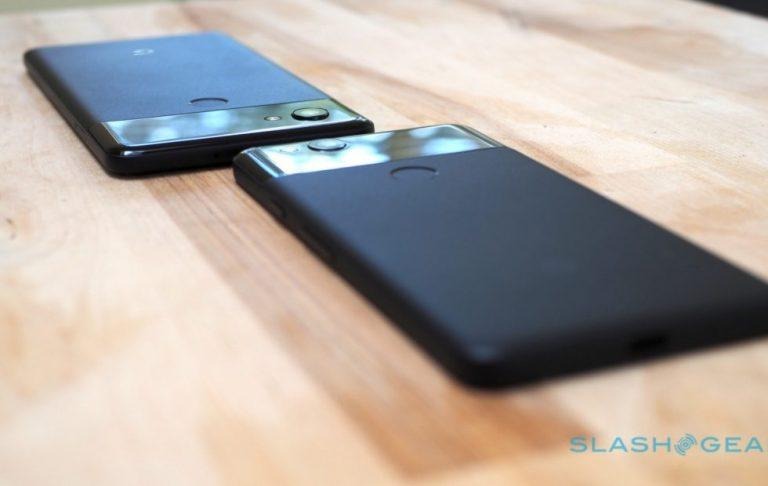 In the mobile world, one of the few things that's absolutely not tolerated by users is advertisements and pop-ups appearing on their phones. Ads within free apps, sure, but pop-ups on the phone's UI or within menus is just begging for a disaster. This was seen last summer when OnePlus began spamming existing users with ads for its newest model. Now it appears Google might be trying something similar with the new Pixel 2, albeit in the form of a survey.
In at least one case so far, a Pixel 2 XL has brought up a customer satisfaction survey within the device's settings menu. This was experienced by Android Central's own Andrew Martonik, who captured screenshots of the pop-up in action.
While in the settings, a pop-up appeared in the bottom right corner of the screen with the message "Help improve Pixel: 1 minute survey." Martonik had the choice to either dismiss the pop-up or take the survey, which then presented several basic questions: "how satisfied are you with this phone," "when did you start using a Pixel 2 phone," and "which company made your previous phone."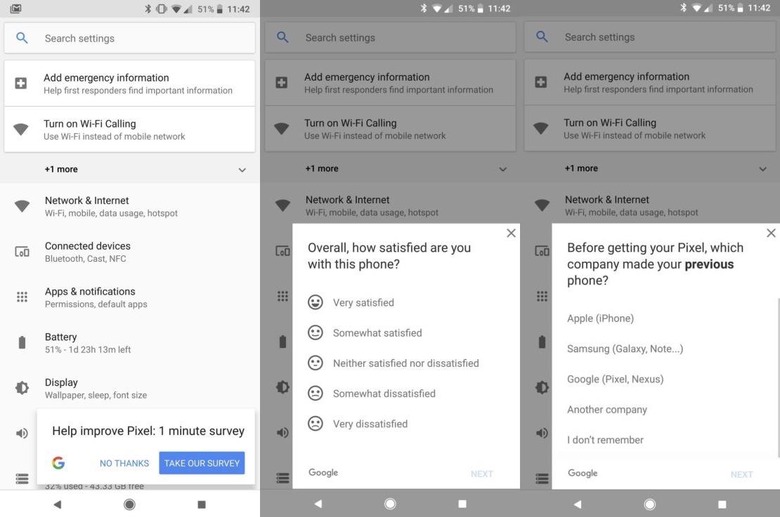 Each question has multiple responses to choose from, and the entire survey takes place within an expanded pop-up window that never removes users from the settings menu. At the end, there's an option to write any comments for Google.
Martonik is the only one to experience this so far, and the survey has only been spotted on the Pixel 2 XL, not the standard Pixel 2. It's still unclear if Google plans to push this survey out to a wider number of users, but if it does it's likely customers of a premium Android device won't appreciate such an intrusive way of collecting feedback.
SOURCE Android Central