Pixeet promises 360-degree iPhone panoramas; Android app in works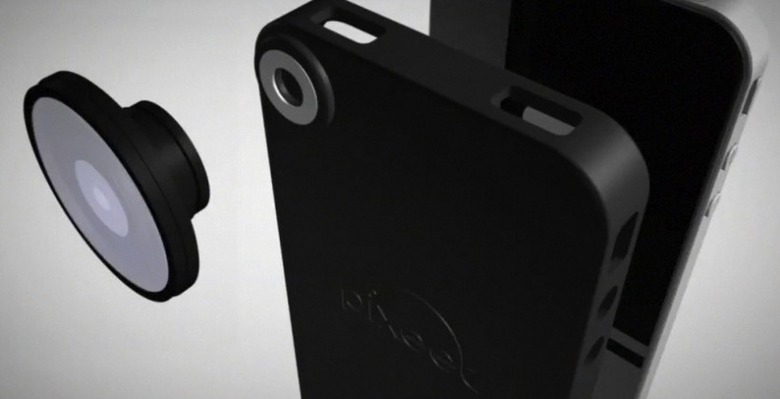 Adapter lenses to encourage your iPhone to take unusual photos are increasingly popular as the optics across each generation of Apple smartphone improve, and Pixeet reckons what your handset needs is a fish eye. The snap-on lens comes with an iPhone case to which it mounts magnetically, as well as a special app that stitches four shots into a floor to ceiling full 360-degree panorama.
The resulting pictures can be shared via your Facebook profile, Google+ galleries or any other method, or uploaded directly to a Pixeet account and viewed there. There are examples here, which you can drag around to explore the scene, and despite the limitations of the iPhone 4's 5-megapixel camera, the end result – even in full-screen – is surprisingly good.
Video recording is also supported (though doesn't get stitched together as with stills) so that you can fit more of the scene into the frame at any one time. Cases for the iPhone 3G/3GS and iPhone 4 are available, each priced at $49 complete with the Pixeet lens.
According to Pixeet, an Android version of the app is in the works, and should be released in September. Obviously you'll need to mount the lens to your Android handset, however, and Pixeet includes a self-adhesive metal ring which can be placed over any suitably-sized camera lens to give the fish-eye something to snap onto.