Pitfall swings onto iOS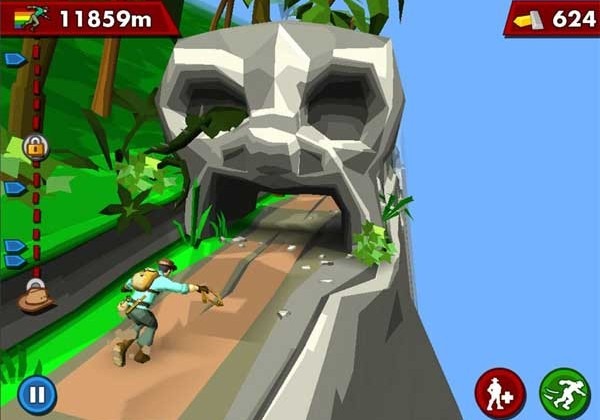 Back in the day when the Atari 2600 was the video game system to have, one of the coolest games was Pitfall. The player had to help Pitfall Harry leap over various bits and obstacles in the side-scrolling jump and run action game. The original game was from 1982, and a modern version of the classic Atari game is now available for iOS.
The modern version of Pitfall was developed by Activision's UK studio called The Blast Furnace. Much like the original game, the new Pitfall will have players experiencing changing landscapes with different environments and different camera perspectives as the game moves on. The new mobile app is to celebrate the 30th birthday of the original game.
The game will also feature vehicles, mine carts, branching paths, and a wide range of different hazards the player has to overcome. The mobile game also has some of those iconic objects that gamers around in the 80s for the original will remember such as crocodiles, rope swings, gold bars, diamond rings, cobras, and more. Mobile gamers will be able to buy power ups and earn experience to advance through the leveling system while competing with friends for high scores.
Activision also notes that the game will continue to change over time with content upgrades. Pitfall is available in the Apple App Store right now for purchase. I think it's cool to see these retro games come to mobile devices featuring retro style updated artwork.