Pirates of the Caribbean 5 teaser trailer (finally) released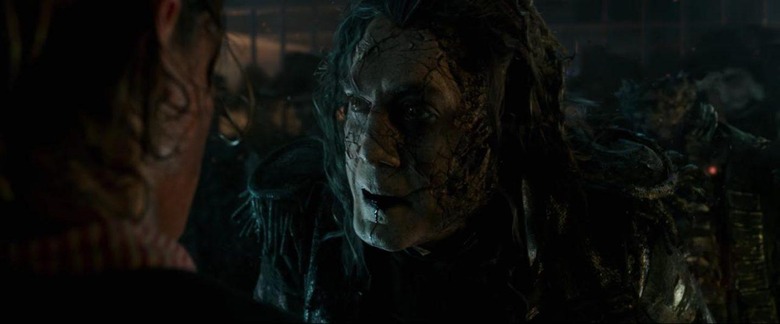 We've known for years that Disney has been working on a fifth installment in its Pirates of the Caribbean movie franchise, but any actual look at the film hasn't been forthcoming thanks to delays. That has finally changed, with Disney publishing the first teaser trailer for the upcoming flick. Unlike most teasers, it's not just a few seconds of footage with long drawn out music intros — there's some actual substance here, and it looks great.
The teaser below is for Pirates of the Caribbean 5: Dead Men Tell No Tales, and it'll be hitting theaters in May 2017. This is about a two full years longer than the movie's original expected debut, having first been slated to launch in theaters in summer of last year. At the time, Jerry Bruckheimer reportedly said script issues were behind the delay.
That doesn't matter too much, though, as we're now less than a year away from the premiere, and it seems this latest date is a serious one. The movie will be shown in both IMAX 3D and RealD 3D, as well as regular ole 3D.
According to Disney, Dead Men Tell No Tales will bring Johnny Depp back in his iconic pirate role; he'll be down on his luck (not terribly surprising), and this time he'll have to deal with Captain Salazar and his gaggle of dead ghost sailors. These sailors have somehow managed to escape from the Devil's Triangle and they're on the hunt for all pirates, but Jack especially. The new movie will bring an astronomer named Carina Smyth and a young Royal Navy sailor named Henry into the mix.