Piranha Plant released as paid DLC for Smash Ultimate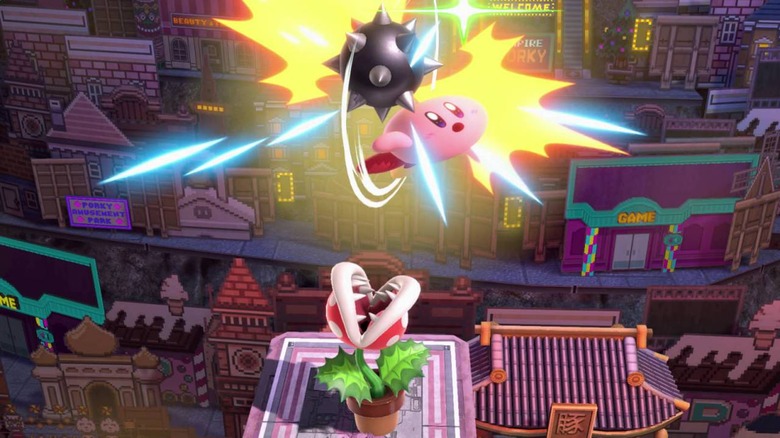 Those of you who missed out on the opportunity to get Piranha Plant in Super Smash Bros. Ultimate for free now have the opportunity to buy it. Piranha Plant is the first DLC fighter for Ultimate, and was offered as a free bonus for buying the game early. That promotion ended yesterday, and Nintendo has wasted little time in making the iconic Mario enemy available as paid DLC.
Piranha Plant is now available on the Nintendo eShop for $4.99, which is what we expect all DLC fighters to cost when purchased separately. It's worth pointing out that while other DLC fighters will come with a new stage and at least a few tracks of new music, Piranha Plant does not, so you're actually getting less than you will with future add-ons.
Of course, if you bought Super Smash Bros. Ultimate before January 31, you should already have Piranha Plant, though the process of actually redeeming the code that Nintendo sent out to early purchasers was fairly convoluted. Nintendo required that Ultimate players register their game on My Nintendo before sending out download codes, and while that happens automatically for digital copies, those with a physical copy had to register their games manually.
As a result, there are probably some who didn't register their game in time to get Piranha Plant for free. Keep in mind that if you've already received a download code for Piranha Plant but haven't redeemed it yet, you can still do so. Just find the email from Nintendo in your inbox – which is a process all its own – and redeem the code lurking within on the eShop to get Piranha Plant for free. Those are codes are good until June, so you've got plenty of time to redeem them.
Nintendo notes that Piranha Plant isn't included in the Fighter's Pass, which costs $24.99 and includes five upcoming DLC characters. Joker from Persona 5 is the first character that will be included in the Fighter's Pass, though at the moment, we don't have a release date for him. Piranha Plant, meanwhile, is available now on the Nintendo eShop.