Pioneer XDJ-1000 employs large touch screen for future DJs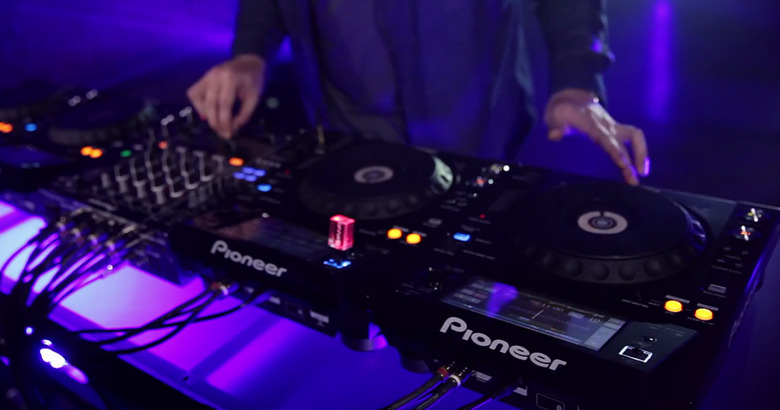 A large touchscreen above a disk-sized wheel depicts the future of DJ stations in the XDJ-1000. So says Pioneer. So says the company that today will bring on features like PRO DJ Link, rekordbox compatibility, and of course, Wi-fi. What good is a turntable device without a connection to the internet? You'll be able to access the full collection of features through the 7-inch screen – full color and ready to roll with features like Beat Sync, Beat Jump/Loop Move, and Hot Cue.
For those of you with similar Pioneer stations, this unit works with the same layout, size, and "ergonomic platter" as the CDJ-2000NXS. But here you're no longer just looking at the screen, you're touching it too. Buttons galore, all available on the display, ready to be touched.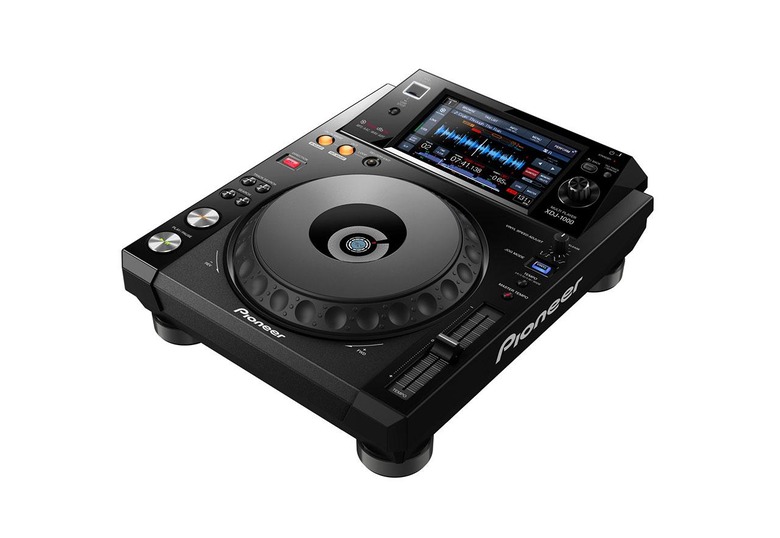 The entire station is simplified – where once were masses of physical buttons are the essentials. The display holds the rest.
You'll be working with USB-HID control with Serato DJ software. You'll be working with MIDI Control, Active Loop, and Auto Standby. You'll have access to "My Settings", able to be saved to an iPhone, iPad, iPod Touch, or any USB storage device for keeping your presets set wherever you go.
You'll find a Beat Counter, a Phase Meter, Beat Sync, and a Traffic Light ready with this unit with Pro DJ Link. The Traffic Light uses your Pro DJ Link connection and lights up when your music is harmonious with the key of the music already being played.
With the touchscreen you'll be able to Quantize, use Slip Mode, search your sounds with keywords or browse your content. You can use Beat Jump / Loop Move to jump back or forward to a number of beats from a playback position. Loop Move does the same thing, but loops playback location by 1, 2, or 4 beats.
This unit will be made available in January of 2015 with a suggested retail price of $1,119 USD. You'll find it wherever fine DJ equipment is sold.