Pioneer unveils Steez portable entertainment gear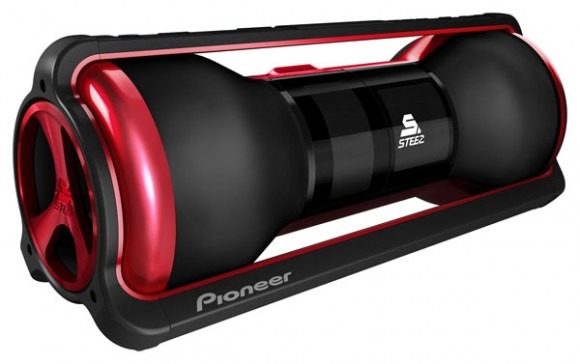 Pioneer has announced a new line of consumer audio gear that is aimed at the dance community called Steez. The line of gear is aimed at the user that likes to have dance battles. Yeah I am serious. There are several products in the new line and they can all be used with a free PC software app that lets the user change the music tempo, set choreographed cue points, create smart playlists, and more.
The STZ-D10S-L"Solo" is a compact device in light blue colors for the individual user. It supports MP3, WMA, AAC, and LPCM formats. It has 4GB of internal memory, a 2.4-inch QVGA screen, a dock for the iPod or iPhone, and dual 40mm drivers with 5W of power. It runs on six AA batteries and sells for $299 starting in November. The next model is the STZ-D10T-G "Duo".
The Duo has a sealed and ruggedized design with an iPod and iPhone dock, it supports the same audio formats and has 4GB of internal memory. It also rocks a 2.4-inch LCD and dual 40mm drivers and will sell for $349. The largest of the new audio devices is the STZ-D10Z-R "Crew". This device has a 3.5-inch screen dual 25mm tweeters, and dual 75mm woofers. It has a total of 40W power and 4GB of internal storage. It will ship in November for $499.