Pioneer unveils new VSX-43 and VSX-70 Elite Receivers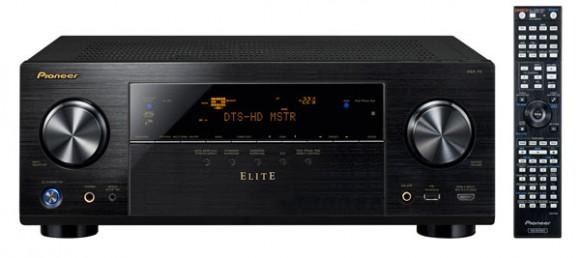 Pioneer Electronics has unveiled a pair of new A/V receivers that fit into its Elite range. The receivers include the VSX-43 and VSX-70. The VSX-43 is a 7.1-channel receiver while the VSX-70 is a 7.2-channel receiver. Both of the receivers also support multiple zone and multiple source audio management.
Other common features for the two receivers is support for high-resolution file format playback, custom installation features, and 4K Ultra HD compatibility. Both receivers can be controlled via the Pioneer ControlApp and iControlAV2013 app. The 43 series can be configured as a true 7.1-channel set up or a 5.1-channel set up with the two extra channels operating a pair of speakers in the second room for dual zone capability.
The receiver supports the ability to do things like watch a movie on the main zone and listen to music from a CD in the second zone at the same time. The 70 series offers the ability to use different entertainment sources in three zones at the same time. The second zone supports two speakers while the third zone supports an additional HDMI source.
The VSX-70 has eight HDMI inputs. Each receiver also supports Mobile High Definition Link connectivity and the front HDMI inputs on the receivers double as an MHL 2.0 input for MHL equipped Android devices. The VSX-43 will sell for $525 and the VSX-70 will sell for $750. Both receivers are available at Pioneer retailers now.
[via Pioneer Electronics]