Pioneer unveils new entry-level HDJ-500 DJ headphones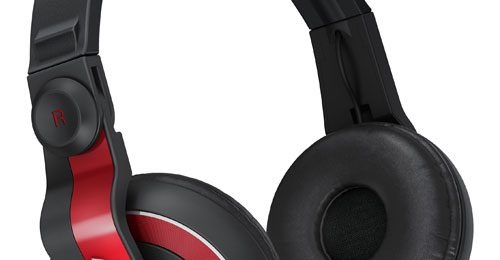 Pioneer is very big in the DJ gear market with all manner of stuff from hardware for actually making the music to headphones for listening to the tracks the DJ crafts in a noisy environment. Pioneer has unveiled the latest set of headphones for the DJ market that are aimed at the person just getting into the DJ scene called the HDJ-500.
The HDJ-500 headphones have a $125 MRSP and are designed for comfort and fidelity. The headphones will come in black, white, and red colors. The headphones have urethane pads for the ears that mold to the users head for comfort. The pads are wrapped in leather and the main structure of the headphones is magnesium for lightweight and durability.
Pioneer ships the headphones with two cords with one 1M long and a coiled 1.2M cord that extends to 3M. The black and red headphones will ship in November with the white version shipping in January. The headphones have a frequency range of 5Hz to 28,000Hz, impedance is 45 ohms, and the drivers are 40mm.