Pioneer to hold first AppRadio Hackathon at SEMA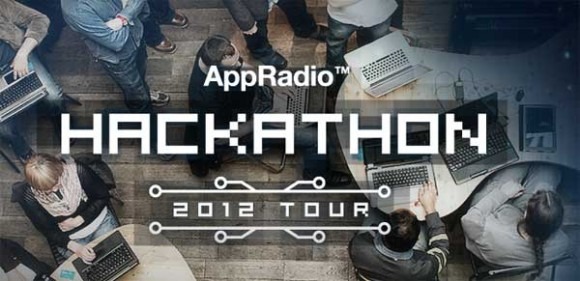 Pioneer Electronics has announced that it will be holding its first AppRadio Hackathon during the 2012 SEMA Show. The event is designed to promote the development of unique apps to be used in the car that are compatible with the Pioneer AppRadio. The AppRadio is Pioneers in-dash technology able to control compatible apps directly from inch touchscreen.
We talked about the Pioneer AppRadio back in June of 2011. The Hackathon event will last 69 hours and will kick off on Tuesday, October 30 and end on Friday, November 2. Pioneer has a pool of prizes worth over $50,000 in cash, and merchandise. Prizes will be awarded to the best apps developed in three different categories during the four-day event.
Pioneer is still looking for participants in the contest from developers of all types. The company is calling on developers to create native, backend, and front-end software and user interface designers to participate. Pioneer is focusing on three categories for app development during the contest.
The app categories include voice interface, social networking automotive applications, location-based services applications, and a SEMA Member automotive accessory application. That last category is intended for the development of concepts that incorporate one or more SEMA exhibitors technology, products, or services into the system. The contest will conclude with the judging of apps submitted the morning of Friday, November 2.