Pioneer SE-CL331 earphones can be washed clean and survive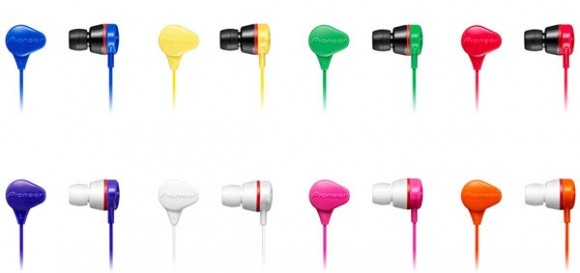 If you have ear buds or earphones, you know that they can get dirty if you wear them for working out or while you work outside. Some people also end up collecting gross earwax inside the earphones that needs to be cleaned as well. Pioneer Electronics has a new line of earphones that come in a bunch of colors that are perfect for people that like to keep their stuff clean. The earphones are called the SE-CL331 and they are water resistant.
The earphones have an IPX7 protection rating and can be immersed in water up to 1 meter deep. Inside the earphones is a filter that has a mesh layer and a rubber ring along with a stainless steel plate for a solid inner base. The ear holder portion of the design is round to help keep the earphones in place when you are moving around.
Pioneer ships the earphones with four sizes of soft rubber tips for a customized fit. The drivers inside the earphones are 9mm units with a playback frequency of 10Hz to 20KHz with an impedance of 16 ohms. The plug is a 3.5mm unit so they earphones will work with just about any smartphone and media player. The price is $59.99 and it's not clear when these earphones will be available to purchase.
[via Audiocubes]