Pioneer DJ Art Mix Tour shows off customized DJ gear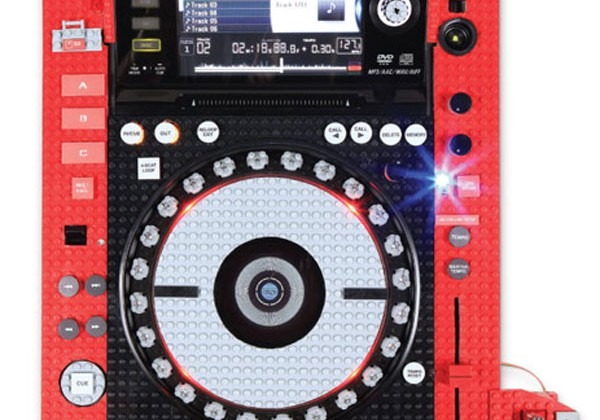 Pioneer makes a bunch of DJ gear and we have talked about a lot of it around here over the years. The last bit of DJ tech to hit from Pioneer was the DJM-T1 mixer with all its dials and sliders. Pioneer also has a bunch of other stuff with scratch wheels and turntables. Pioneer is showing off some of the customized gear that artists have made in a show called the Pioneer DJ Art Mix Tour.
The show has a slew of customized Pioneer CDJ-2000 digital music players that were used as the canvas for the art. The art show is set up to benefit the VH1 Save The Music Foundation. Artists include BT, Bob Haro, George Thompson, Jesse Graves, Joe Hahn, Man One, Ritzy Periwinkle, ROSTARR, Steve Aoki, The Crystal Method, Tommy Lee & DJ Aero as well as Victor "Marka27"
Quiñonez.
The art ranges from 80's style splatter paint to my personal favorite, the LEGO version. The LEGO version has all the buttons and scratch wheel replaced with LEGO bricks and plates and it is really cool. I also like the turntable with the small keyboard at the bottom and the dual guitar necks on the sides. Check out the source to see all the custom gear.