Pioneer debuts six new single CD car audio receivers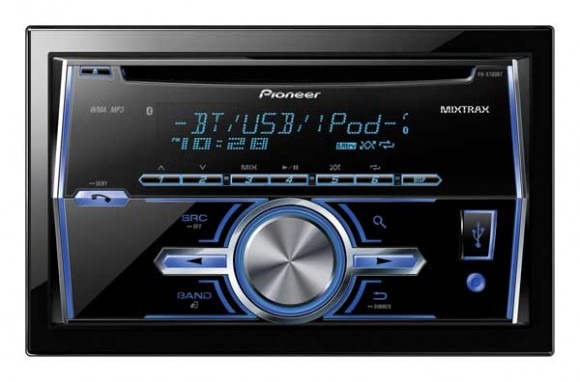 Pioneer has been making some nice in-car entertainment systems for a very long time. The company has announced six new single CD receiver models that will fall into its 2013 line. The new models include the FH-X700BT, DEH-X6500BT, DEH-X5500HD, DEH-X3500UI, DEH-2500UI and DEH-150MP. The receivers share some of the same features with some models, including things such as iPhone certified connectivity, Bluetooth hands-free and audio streaming, support for apps, HD Radio, and more.
The coolest of the features in the 2013 lineup start with the DEH-2500UI and DEH-150MP models. Both of these models offer a single disc CD player and customizable multi-color illumination for controls and buttons. That feature is nice because it allows you to match the colors of the radio to the color of the lights inside your vehicle. Pioneer lights the areas on and around the buttons and volume knobs to make it easier for you to adjust settings in the dark.
Both of those higher-end receiver models are Made for iPhone certified with integrated iPhone and iPod connectivity allowing the user to access and play music from your iTunes library from the radio's front panel controls. The radio can also charge the iPhone using a charging cable. The two higher-end models also include USB connectivity supporting music stored on flash drives and the USB port is located on the front of the radio.
The FH-X700BT and DEH-X6500BT both support Bluetooth for hands-free calling and music streaming. They support pairing with iPhones back to the 3GS version, and the systems support voice control via Bluetooth. Various 2013 versions of these in-car radios also support Android devices via the USB connection. All of the 2013 models other than the DEH-P150M support music and streaming audio apps from USB connected iPhones or iPods. These radios are all surprisingly inexpensive as well with availability across the board set for August at MSRPs ranging from $70-$150.