Pioneer CDJ-400 for the digital DJ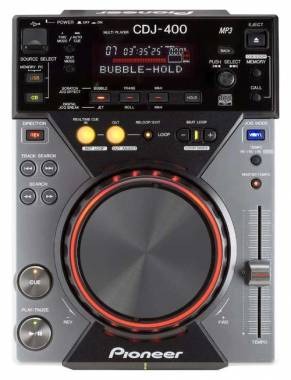 Sure, it works with CD's too, but that's about as analog as it gets. It will read, and work with, MP3's off of both a computer and CD-R/RW discs.
If you are using it with a computer, it apparently navigates through your file system to find the files you want similar to an iPod. There are "Scratch Jog Effects" which I assume is what they have created to simulate scratching since you are using media where there isn't anything to scratch.
There are 3 different scratch jog effects for you to choose from, or you could not mess with the traditional vinyl. The deck can also send MIDI data back to a PC via USB which means you can use this deck with DJ software if you wish. You can get one some time in December for about £449.
Pioneer CDJ-400 deck launches for aspiring DJs [via pocket-lint]