Pioneer BDR-WFS05J Wireless Portable Blu-Ray Drive Supports Windows And Mac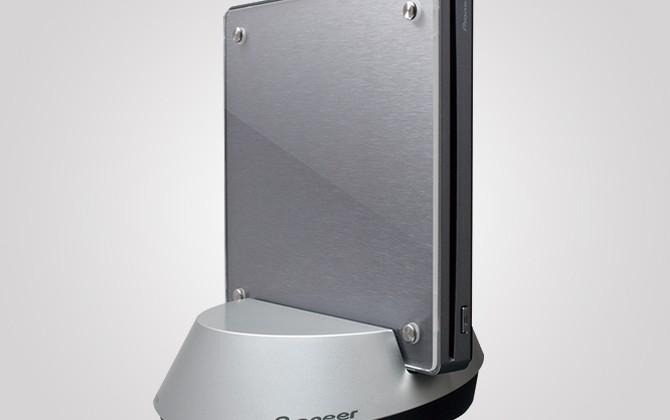 Pioneer has unveiled a cool new product that claims to be the world's first Blu-ray drive that's wireless. The drive is called the Pioneer BDR-WFS05J and is fully compatible with Windows from XP up to 8 and Mac OS. The drive is designed to connect to your computer wirelessly.
Without a wire running between your computer and the drive, you can access data on discs inserted and write data to blank media inside the drive. The Pioneer wireless drive supports 802.11a/b/g/n. The ideal connectivity solution for the drive is reportedly 802.11n and to get that ideal read and write speed, your computer will need to support the protocol.
The drive itself is the silver vertical section with the dock being a removable component. The docking station can be connected to a network via a network cable directly to your router or access point. A direct connection allows for faster data transmission up to 70Mbps.
The drive and the dock require an AC adapter and the drive supports the ability to boot from USB. Users can playback protected Blu-ray discs and Blu-ray 3-D discs. Pioneer ships the device with video editing software. The WFS05J will launch in Japan later this month for ¥25,000, which equates to about $252 here in the US. There's no word on when or if this wireless drive will make it to the states or other countries outside Japan.
SOURCE: New Launches